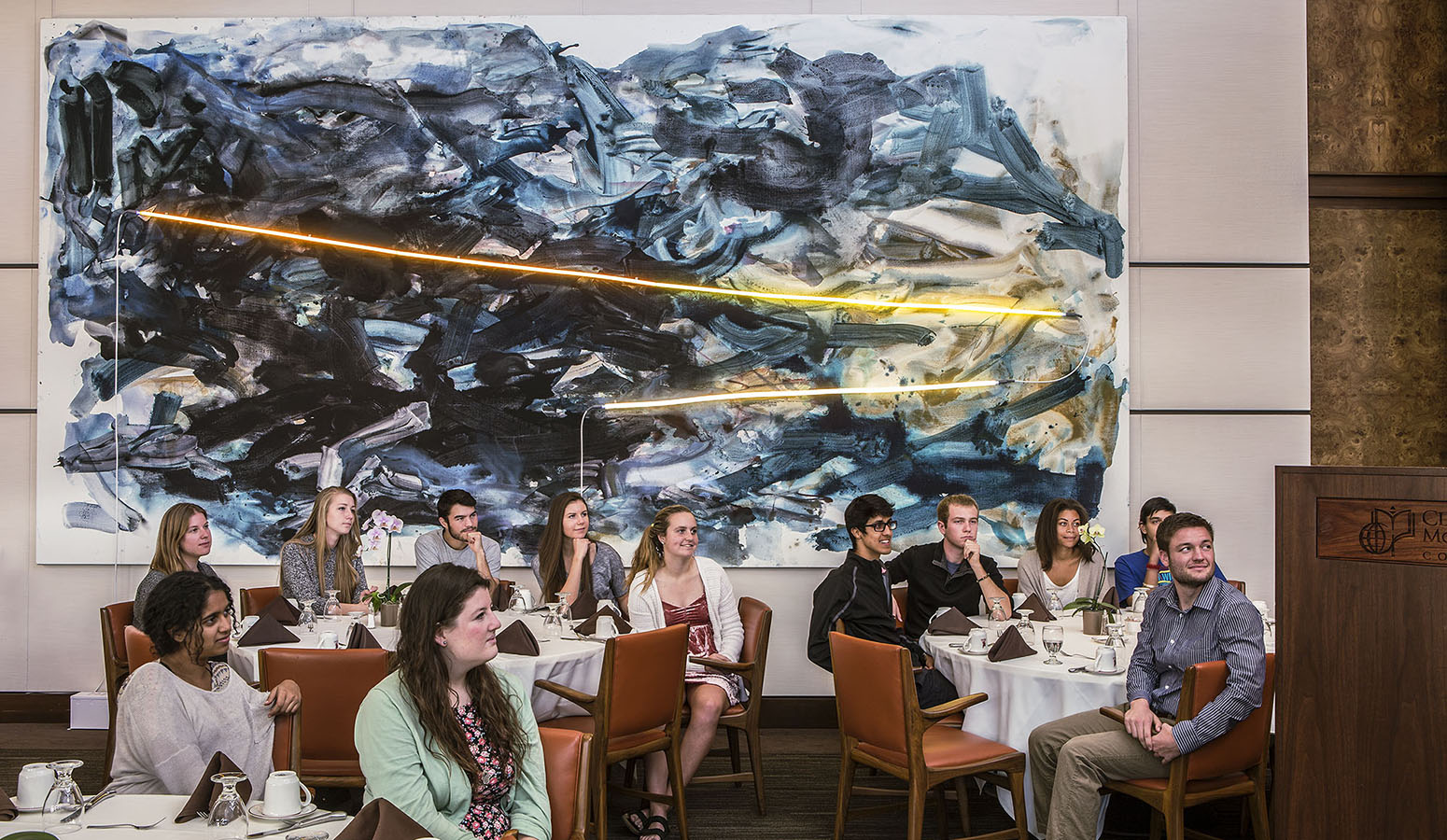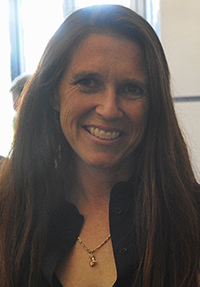 Mary Weatherford possesses a remarkable ability to overlap deep, sultry colors in abstract paintings that radiate light, energy and movement. Critics have praised the artist, born in 1963 in Ojai, Calif., for her achievements in layering vinyl-based acrylic paint known as Flashe, and for her distinctive use of deliberately draped neon lighting tubes that further electrify her symphonic, colored landscapes.
Weatherford is among the leading practitioners of a style rooted in Color Field painting and Abstract Expressionism.
According to Los Angeles Times art critic Christopher Knight, Weatherford's work has been "developing rapidly in the last several years, building complex momentum and self-assurance."
In 1984, Weatherford received a B.A. in Art History/Visual Arts from Princeton University, where she also won the Louis B. Sudler Prize in the Arts. In 1985, Weatherford was a Helena Rubenstein Fellow at the Whitney Independent Study Program and she earned her M.F.A in 2006 from the Milton Avery School of the Arts at Bard College.
Among her solo exhibitions garnering critical acclaim over the years are Manhattan at Brennan & Griffin, New York (2012), The Cave at John Tevis Gallery, Paris (2010), and Brick Walls and Sea Life at Cottage Home, Los Angeles (2008).
Though Weatherford's paintings are linked to particular places and locales, her canvases record emotional responses, or "psycho-geographies," as one critic called them, that employ moody color palettes (heightened by the use of neon lighting), unusual textures and objects that have become a part of her signature style.
Weatherford's work appears in collections such as the Museum of Modern Art, New York; Los Angeles County Museum of Art; The Hammer Museum, Los Angeles; The Brooklyn Museum, New York; The Rose Art Museum, Waltham, Mass.; and the Mead Art Museum, Amherst College, Mass.
Weatherford lives and works in Los Angeles.
Explore the CMC Public Art collection
Read about her discussion of her work at the Athenaeum.