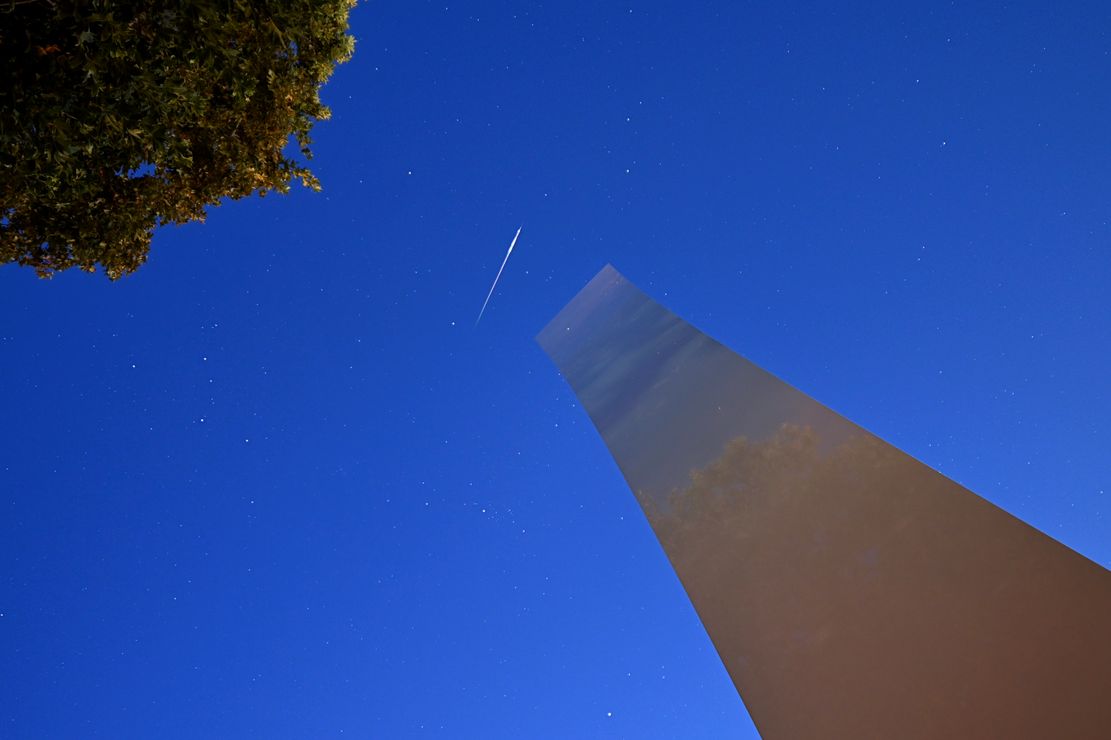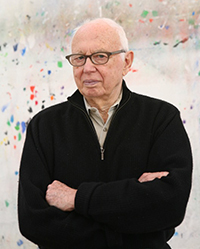 Ellsworth Kelly (May 31, 1923 - December 27, 2015), was a major force in the post-war art world. He first gained critical acclaim in the 1950s with bright, multi-paneled and largely monochromatic canvases. Maintaining a persistent focus on the dynamic relationships between shape, form, and color, Kelly was one of the first artists to create irregularly-shaped canvases. 
Kelly's subsequent layered reliefs, flat sculptures, and line drawings further challenged viewers' conceptions of space.
"I have worked to free shape from its ground," Kelly said, "and then to work the shape so that it has a definite relationship to the space around it; so that it has a clarity and a measure within itself of its parts (angles, curves, edges and mass); and so that, with color and tonality, the shape finds its own space and always demands its freedom and separateness."
While not adhering to any one artistic movement, Kelly influenced the development of minimalism, hard-edge painting, Color Field painting and Pop Art.
As a child growing up in New Jersey, Kelly spent much of his time alone watching birds and insects, a habit that would inform much of his later artwork. John James Audubon, the American ornithologist and painter, ranks among Kelly's earliest influences.
Although his parents were reluctant to support any art training, Kelly later studied at The Pratt Institute in Brooklyn. Kelly was inducted into the U.S. Army in 1943 and served in the 603rd Engineers Camouflage Battalion and later as an artist in a deception unit called the "Ghost Army" which concocted inflatable tanks, trucks and other elements of subterfuge intended to mislead the Axis forces.
After the war, Kelly studied painting at the School of the Museum of Fine Arts, Boston and then at the École nationale supérieure des Beaux-Arts in Paris. While in France, Kelly was introduced to many leading artists of the day, including Jean Arp, Constantin Brancusi and Alberto Giacometti. And it was during this transformative time that Kelly began to develop his own artistic aesthetic.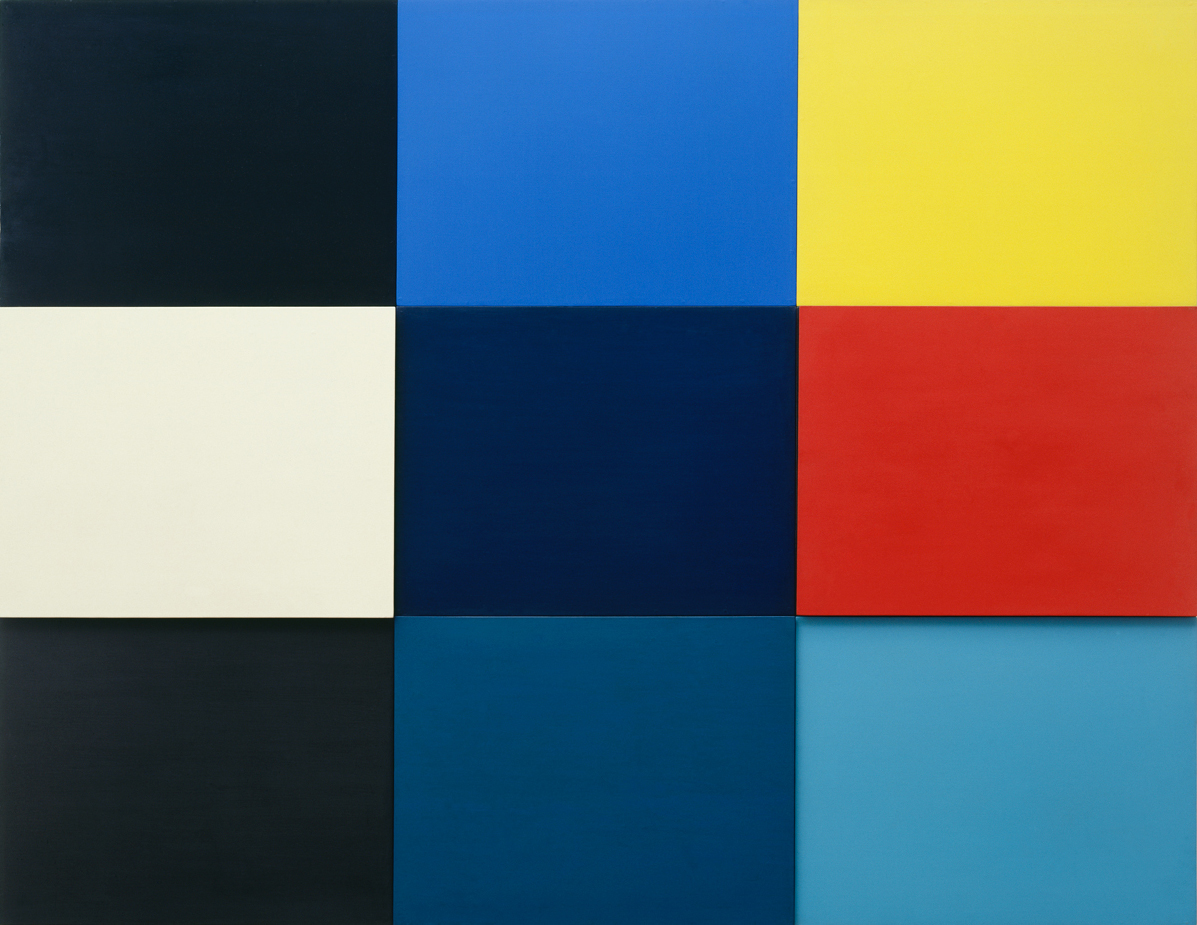 In 1954, after six years abroad, Kelly returned to America. In New York City, while creating canvases with precise blocks of solid color, he lived in a community with such artists as James Rosenquist, Jack Youngerman, and Agnes Martin. The Betty Parsons Gallery gave Kelly his first solo show in 1956. In 1959, he was part of the Museum of Modern Art's major Sixteen Americans exhibition, alongside Jasper Johns, Frank Stella and Robert Rauschenberg.
During the 1960s, Kelly began to make prints. Throughout his career, frequent subjects for his lithographs and drawings have been simple, lined renditions of plants, leaves and flowers. In these works, as with his abstracted paintings, Kelly placed primary importance in form and shape.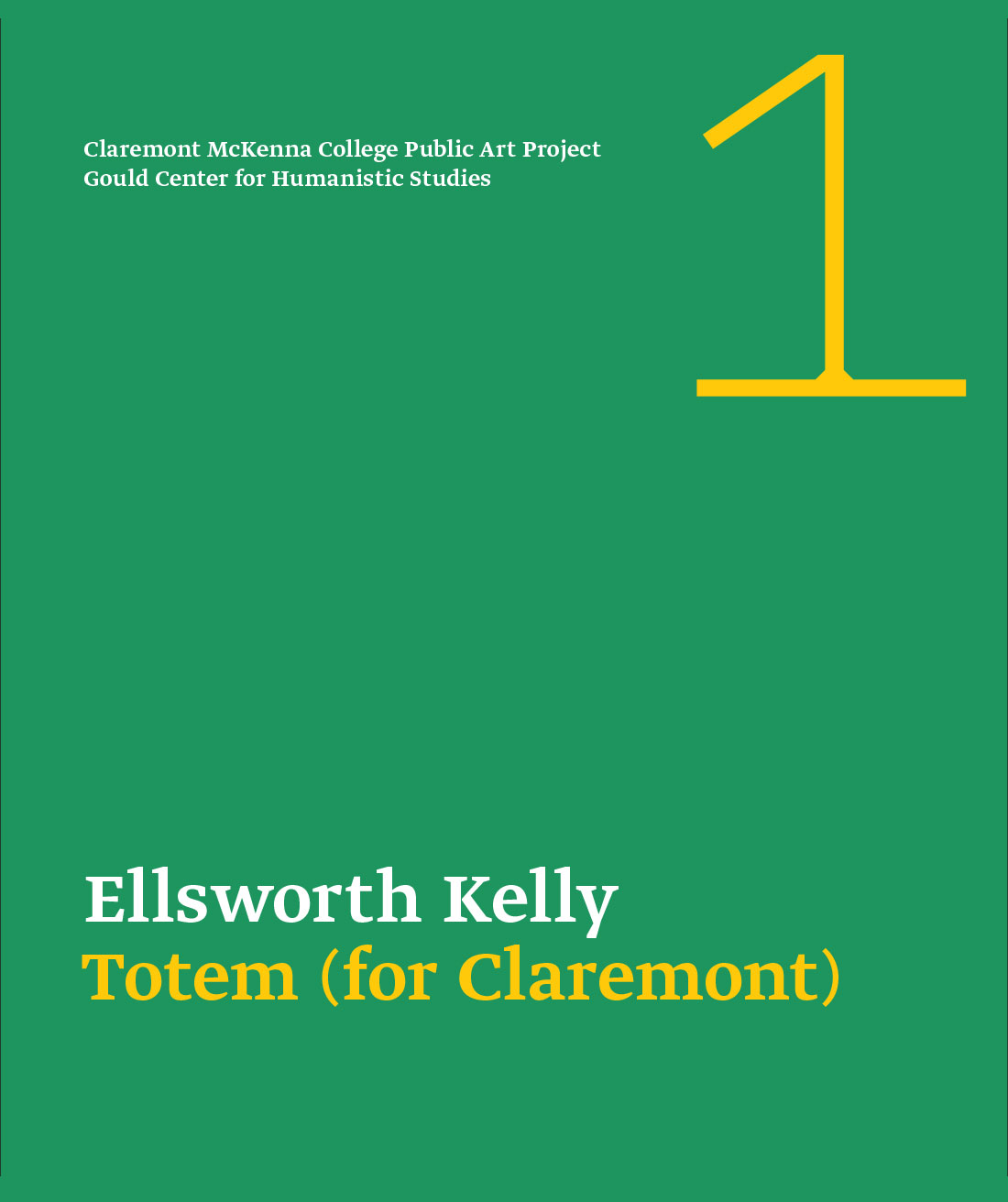 In 1970, Kelly moved to upstate New York. Over the next two decades, he made use of his bigger studio space by creating even larger multi-panel works and outdoor steel, aluminum and bronze sculptures. He also adopted more curved forms in both canvas shapes and areas of precisely painted color. In addition to creating totemic sculptures, Kelly began making publicly commissioned artwork, including a sculpture for the city of Barcelona in 1987 and an installation for the United States Holocaust Memorial Museum in Washington, D.C. in 1993.
Kelly's artwork is represented in major museums throughout the world, including the Museum of Modern Art, Whitney Museum of American Art and the Los Angeles County Museum of Art. Major works include: Colors for a Large Wall (1951), Meschers (1951), Concorde Relief I (1958), Yellow Piece (1966) and Purple/Red/Gray/Orange (1988).
Kelly lived and worked in Spencertown N.Y.