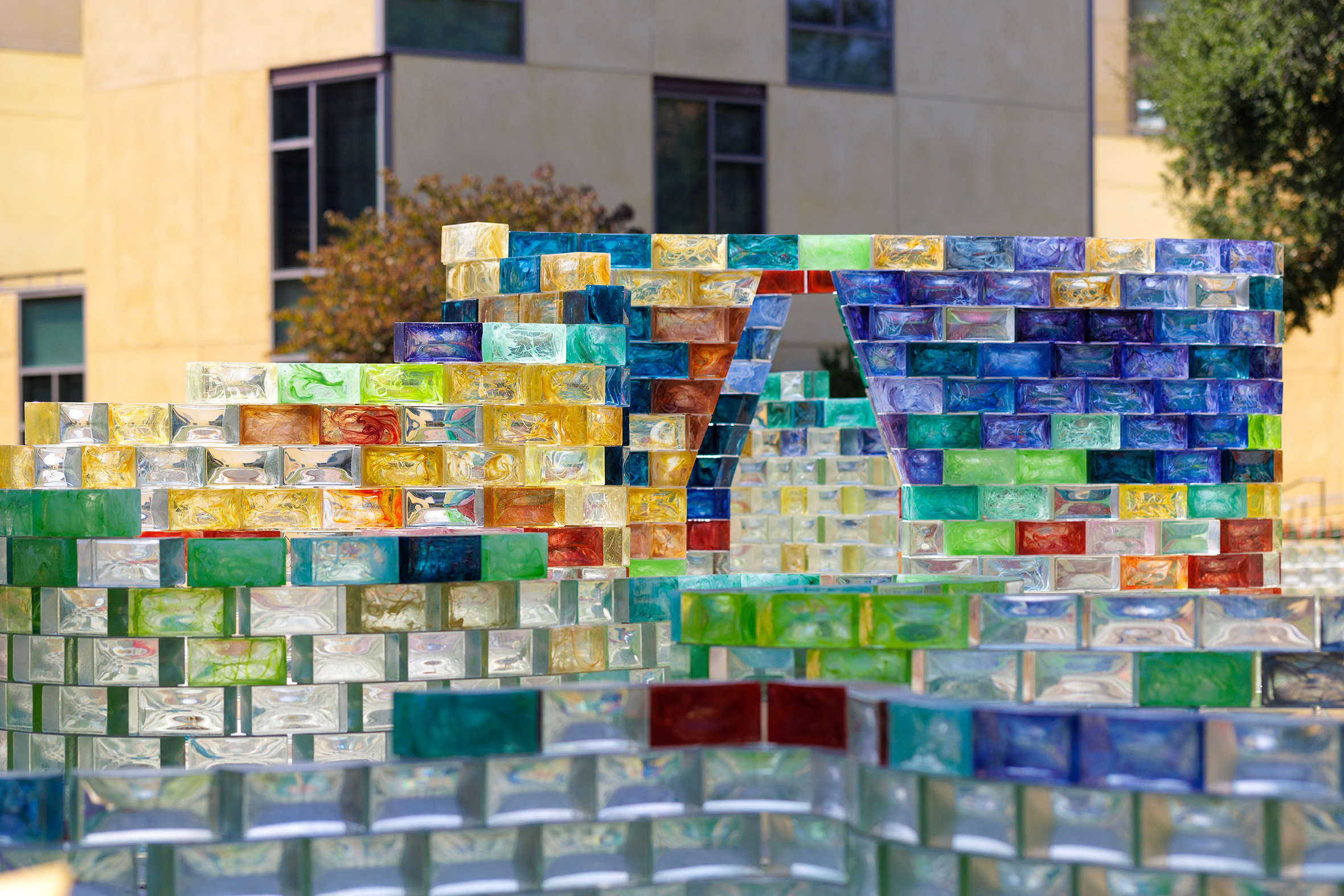 August 25, 2023
About the Artist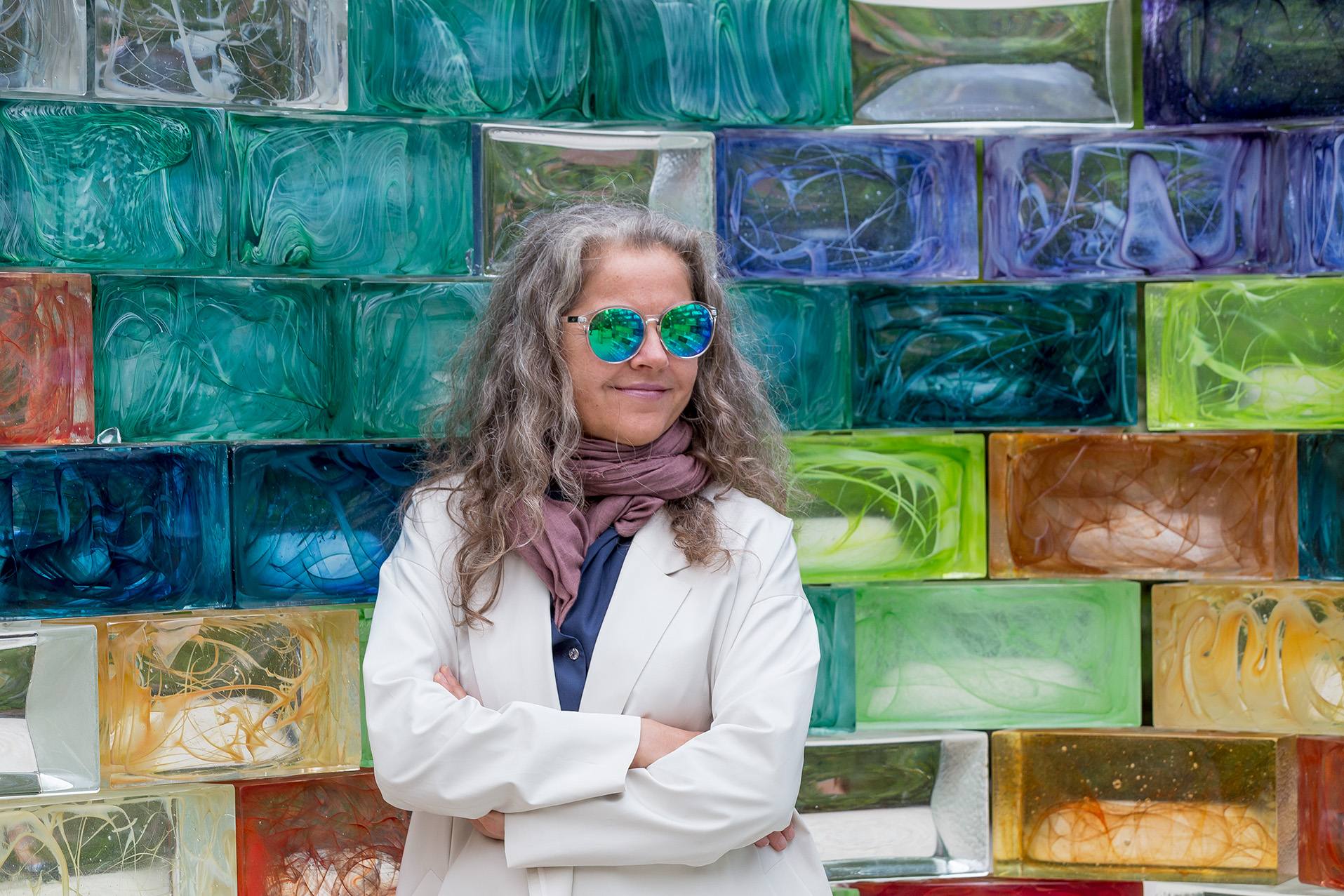 Pae White makes artwork that emerges from material experimentation, an approach that often pairs high tech and artisanal craft to ephemeral objects and quotidian subjects. Over the past decades she has created an expansive body of work that includes sculpture, painting, site-specific installation, furniture, architecture, and graphic design. Her subjects and imagery might include smoke, color, popcorn, time, plants, moonlight, birdcalls, bugs, and clip art—elements that inspire her "exploration of the neglected, the forgotten, the spaces between things." Common materials are often used to uncommon ends, for example in the way the artist has made artworks with neon, ceramic, string, birdseed, and glass. As well, White has adapted centuries-old techniques with 21st century digital technology as with her recent series of tapestries. For a number of years," White explains, "my practice has focused on an exploration of the neglected, the forgotten, the elusive, the spaces between things, even the things between things. I am equally drawn to the temporary, the fleeting, to the ephemera of everyday life."
White (b. 1963 in Pasadena, CA) lives and works in Los Angeles. She has been the subject of solo exhibitions at museums and institutions worldwide including recently at Kaufmann Repetto, Milan (2022), STPI, Singapore (2021); neugerriemschneider, Berlin (2021 and 2018); San Jose Museum of Art, San Jose (2020 and 2019), Saarlandmuseum, Saarbrücken (2017), Fondazione Cini, Venice (2017), Le Stanze del Vetro, Venice (2017). White has created major public art works for the Oslo Opera House, Norway; Collaborative Life Science Building, Portland, Oregon; Los Angeles Metro Rapid, North Embarcadero, San Diego; and Los Angeles International Airport. Her works are part of prominent public collections such as the Museum of Modern Art (MoMA), New York; Tate Modern, London; Los Angeles County Museum of Art, Los Angeles; Museum of Contemporary Art, Los Angeles; The Art Institute of Chicago; and the Hammer Museum, Los Angeles.
A stunning, interactive art experience will be unveiled on the Claremont McKenna College campus in September with Qwalala, an extraordinary glass wall sculpture created by American artist Pae White.
Comprised of more than 1,500 glass bricks, each weighing nearly 40 pounds and hand-forged by Italian artisans in a palette of 26 colors, Qwalala is derived from the Pomo tribal word describing the meandering path of the Gualala River on the northern coast of California. Like the river itself, Qwalala will change visually throughout the day as light and shadows cast upon clear and colored glass bricks, creating a "storm"-like effect of swirling color, while remaining transparent.
The complex installation was supported by a design team of structural engineers and landscape architects who provided a thorough design, structural analysis, and site preparation for the installation to be completed in 2023. The artwork is supported by a steel base and custom structural sealant applied in an innovative manner by specialized team with experience in complicated architecturial installations.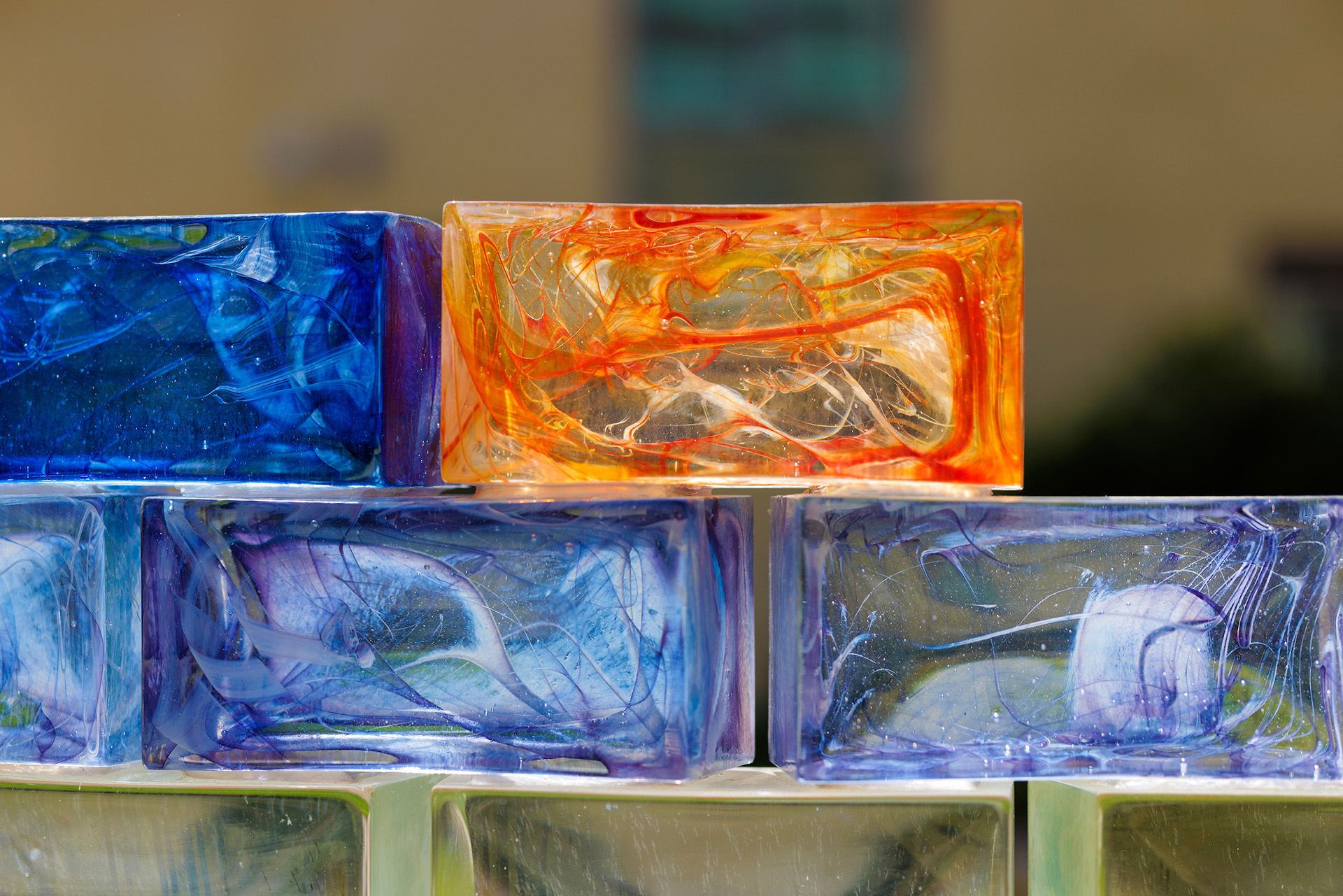 At 250-feet long and nearly 8 feet at its highest point, the massive sculpture features two archways, which visitors can appreciate from an intimate and unique perspective –not only to view, but also to experience as a pathway.
White is a 1985 graduate of Scripps College. Born in Pasadena and a resident of Los Angeles, White received an MFA from Art Center College of Design and studied at Skowhegan School of Painting and Sculpture in Skowhegan, Maine, after receiving her bachelor's degree from Scripps.
Qwalala dedication ceremonies, including remarks from the artist, will take place at 5:30 pm on Wednesday, Sept. 20, 2023, in the mid-Quad area of the Claremont McKenna College campus, south of Collins Dining Hall at 400 E. Sixth Street. The ceremony is free and open to the public.
Read about the September 20, 2023 dedication of Qwalala here.
Read the coverage of Pae White's art piece.