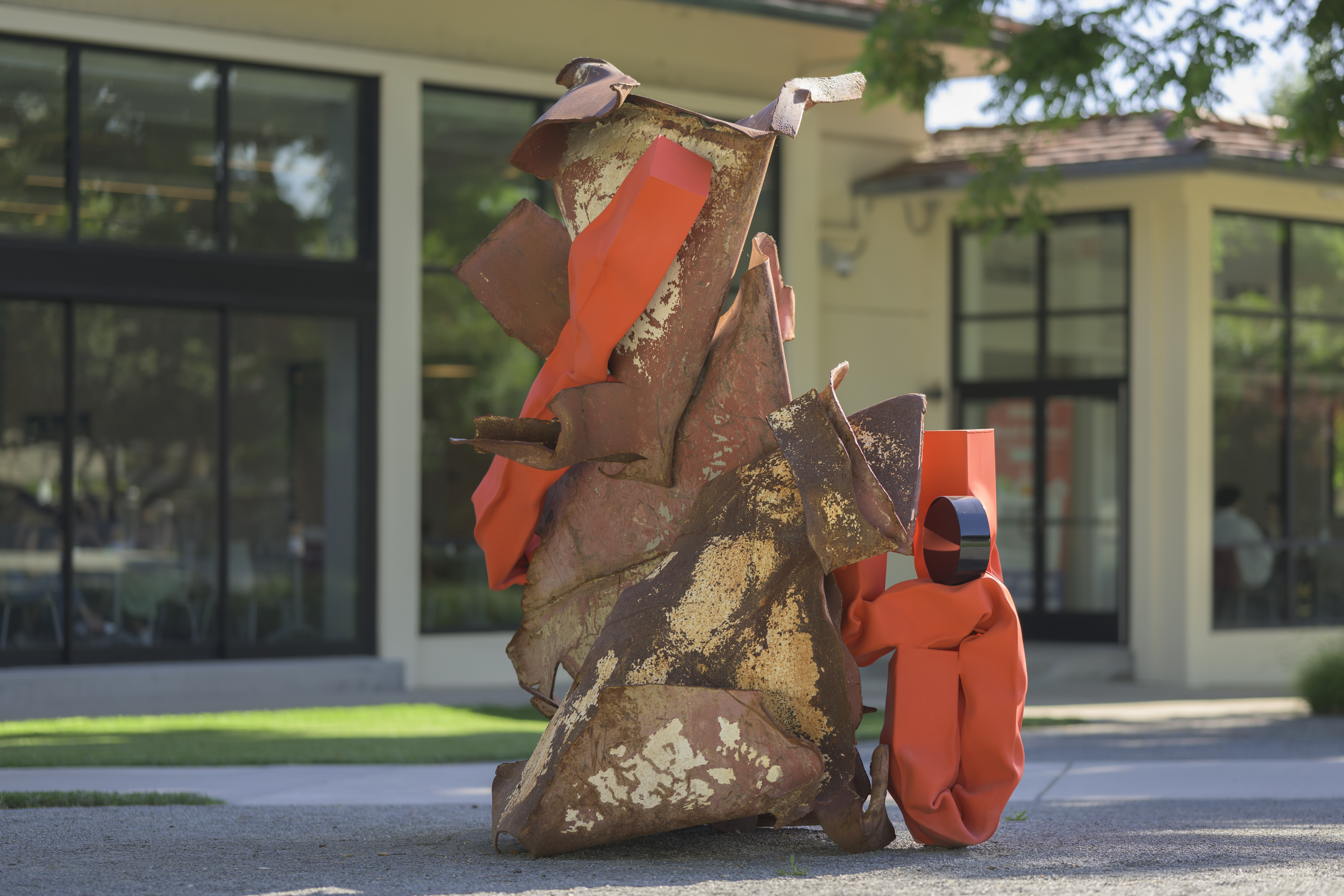 About the Artist
Carol Bove (b. 1971), who was born in Geneva and grew up in Berkeley, California, studied at New York University, where she was later an associate professor of studio art. She has worked in Brooklyn's Red Hook neighborhood since 2000, occupying a former brick factory filled with heavy machinery needed to create her enormous works.
She has had numerous solo exhibitions around the globe, including at The Museum of Modern Art in New York (2013), The Common Guild in Glasgow (2013), the Palais de Tokyo in Paris (2010), the Tate St. Ives in England (2009), and the Institute of Contemporary Art in Boston (2004). Bove has participated in group exhibitions internationally, including the Venice Biennale in Italy (2019, 2018, and 2011), documenta 13 in Kassel, Germany (2012), and the Whitney Biennial in New York (2008). Currently, she has a two-person exhibition with sculptor John Chamberlain at the San Francisco's Museum of Modern Art. Bove has been represented by David Zwirner since 2011.
Four extraordinary sculptures by world renowned artist Carol Bove grace the quad in front of Collins Dining Hall on the Claremont McKenna College campus.
The four sculptures, commissioned and funded by Trustee Christopher Walker '69, chair of CMC's Public Art Committee, represent Bove's largest public permanent installation and her first on a college campus.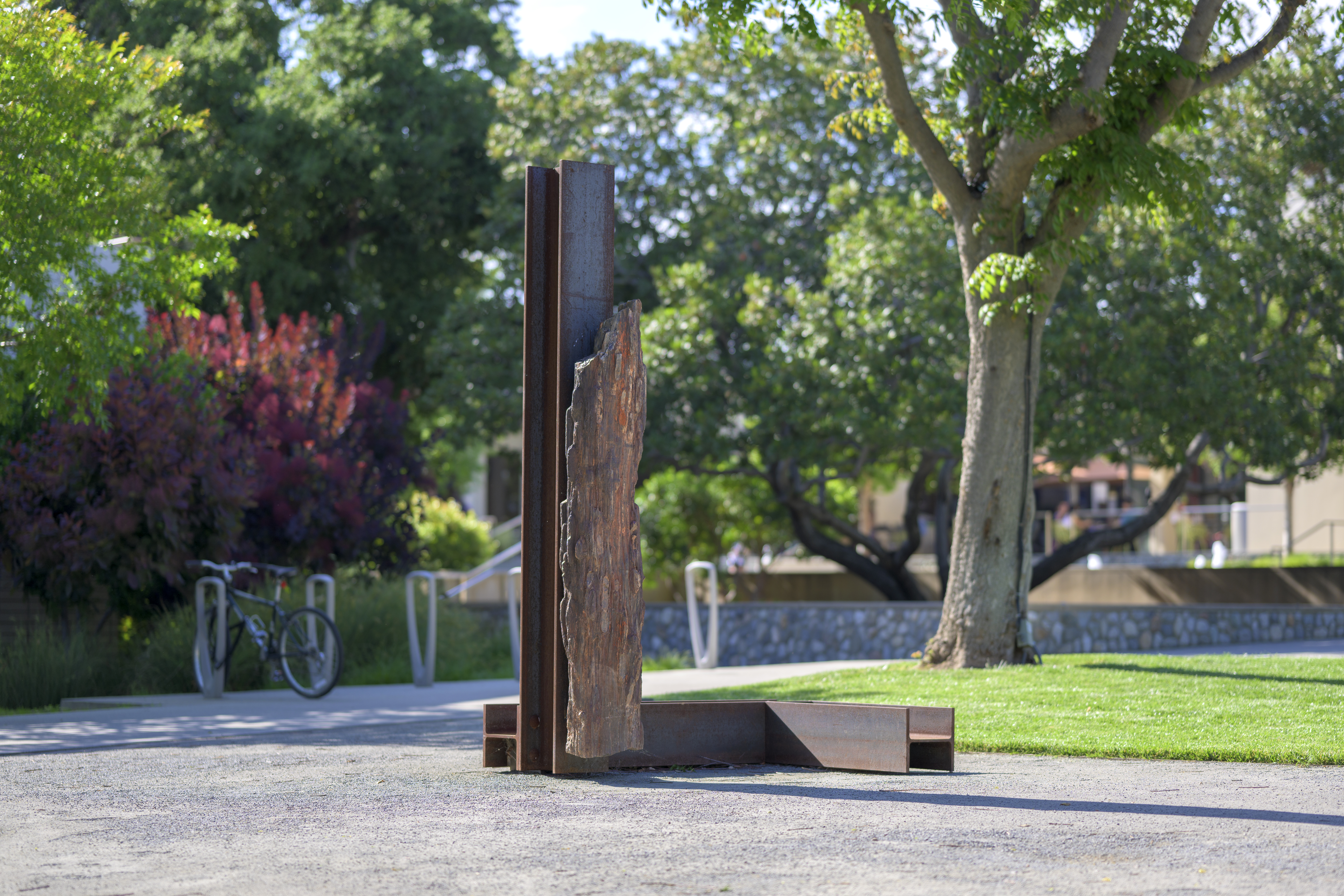 Walker, an avid art collector who has served on the boards of the Los Angeles County Museum of Art and the Museum of Contemporary Art (Los Angeles), said this major commission was something he could uniquely contribute to the college. One significant feature of the sculptures, he said, "is that there will be thousands of students who will see them. They will not be tucked away in someone's yard."
To that end, the sculptures are available for public viewing and enjoyment 365 days a year.
Bove, who grew up in Berkeley, said her own introduction to art was through public art she encountered walking through that campus. "Unlike going to a museum, on a campus, it is not your intention to see art," she said. "It's incidental exposure. The repetition of that exposure speaks to your subconscious  mind and makes for interesting conversations."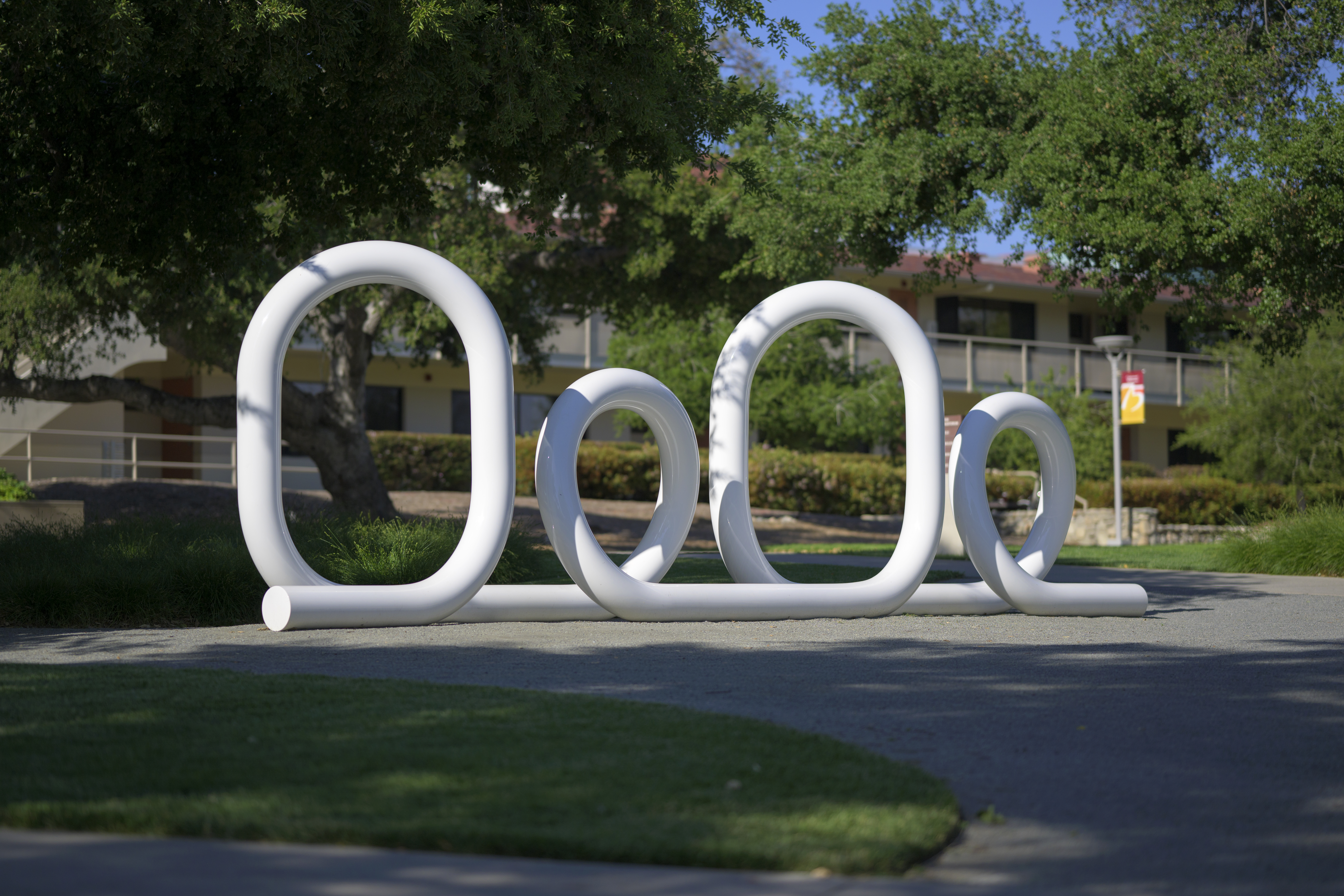 Having four of her pieces permanent placed in close proximity allows her to preserve their relationships to one another. "It's so meaningful of a commitment to keep them together," she said.
Bove, who has had numerous solo exhibitions around the world, has been included in three Venice Biennales, the Whitney Biennial in New York, and currently has an exhibition with sculptor John Chamberlain at the San Francisco Museum of Modern Art.
Bove's four pieces on the Claremont McKenna College campus include two created for CMC in 2019 and two previously exhibited to great acclaim: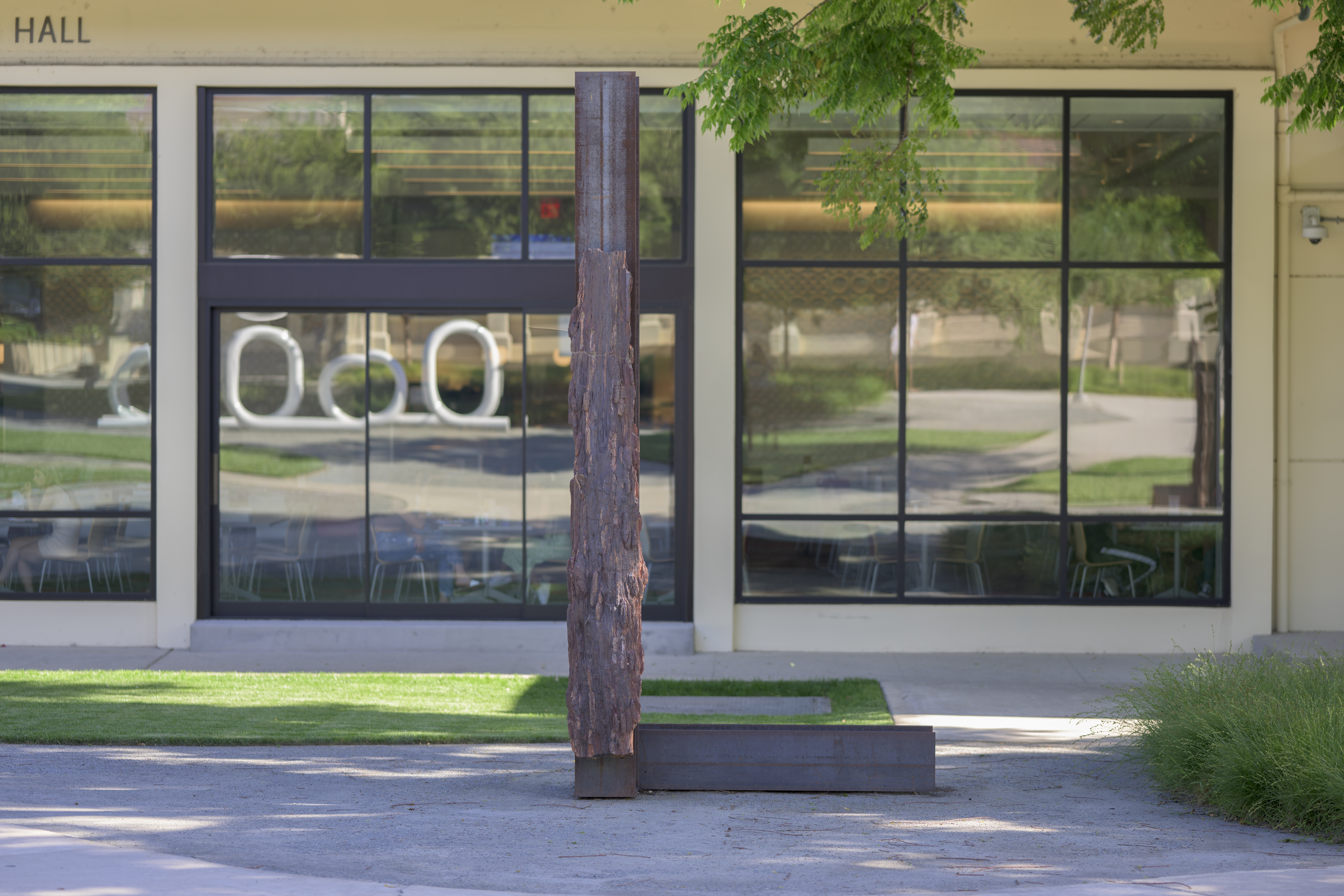 Four Loops (2019) is a white, looping tubular glyph created in 2019 for CMC. Measuring 267-inches long by 79-inches high and 34-inches wide, the loops will appear to float in space.
Lingam (2015) is made of steel I-beams and 16-million-year old petrified wood, this installation was first exhibited in 2016 at City Hall Park in New York City.
Cretaceous (2014) is a second sculpture made from rusted mild (low carbon) steel and ancient petrified wood.
The Enigma of Pleasure (2019) was made for CMC. The piece includes scrap metal left in its rusted state, folded, and crushed steel that has been painted orange, and includes a highly polished black steel disc. It is 80-inches high by 74-inches long and 46-inches wide.