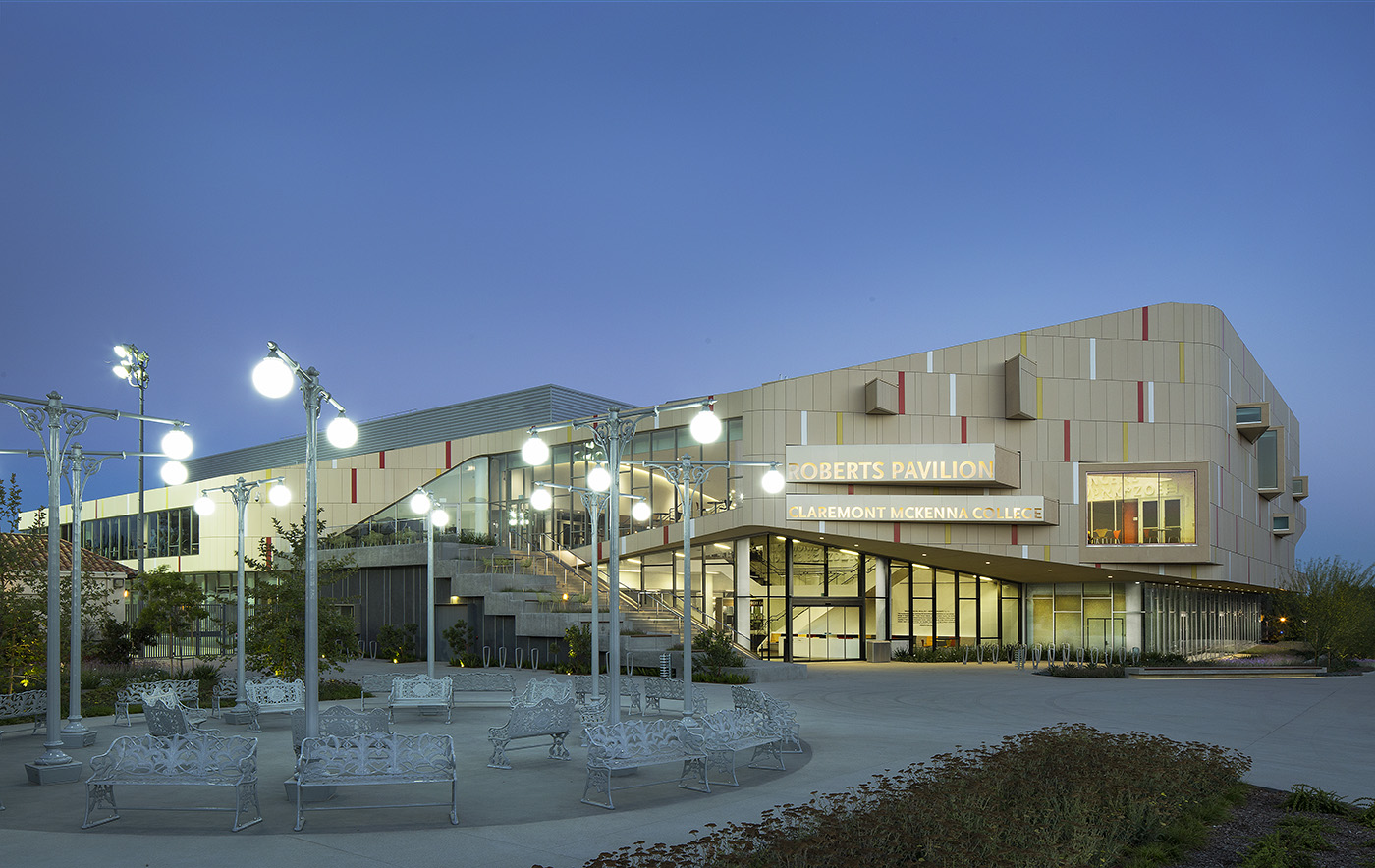 Christopher Lee Burden was born April 11, 1946, in Boston, and worked in the fields of performance, sculpture and installation art. He grew up in Cambridge, Mass., France and Italy. When he was 12, he was injured in a motorcycle crash on the island of Elba and during a long convalescence he immersed himself in the study of visual art, particularly photography.
Burden studied for his B.A. in visual arts, physics and architecture at Pomona College and received his M.F.A. at the University of California, Irvine.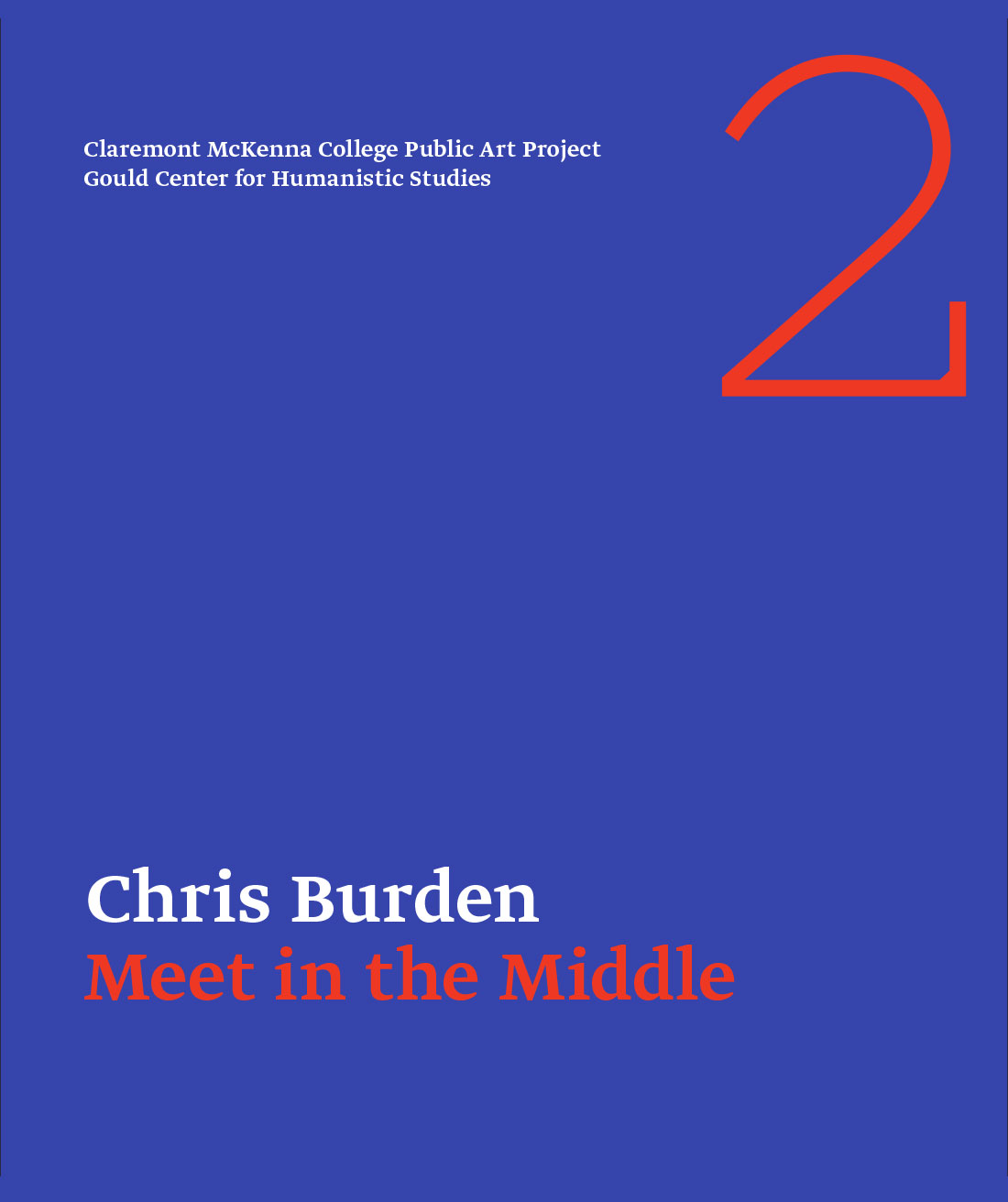 In the early 1970s, Burden began to make performance art, starting with a series of highly controversial performances in which the idea of personal danger as artistic expression was key. His first significant performance work, Five Day Locker Piece (1971), was created for his master's thesis at UC Irvine. His most well-known act from that time is the 1971 performance piece Shoot, in which he was shot in his left arm by an assistant from a distance of about 16 feet with a .22-caliber rifle.
"I had an intuitive sense that being shot is as American as apple pie," Burden said. "We see people being shot on TV, we read about it in the newspaper. Everybody has wondered what it's like. So I did it."
One of Burden's most cited pieces, Trans-Fixed, took place on April 23, 1974 at Speedway Avenue in Venice, Calif. For this performance, Burden lay face up on a Volkswagen Beetle and had nails hammered into both of his hands, as if he were being crucified on the car. The car was pushed out of the garage and the engine revved for two minutes before being pushed back into the garage.
By the end of the 1970s, Burden turned to large-scale sculptural installations. In 1975, he created the fully operational B-Car, a lightweight four-wheeled vehicle which reputedly could attain speeds of 100 mph and achieve 100 miles per gallon.
Some of his other works from that period are DIECIMILA (1977), a facsimile of an Italian 10,000 Lira note and The Speed of Light Machine (1983), in which he reconstructed a scientific experiment with which to "see" the speed of light.
In 1978, Burden became a professor at University of California, Los Angeles, but resigned in 2005 due to a controversy over the university's alleged mishandling of a student's classroom performance piece that echoed one of Burden's own performance pieces.
In 1979, Burden first exhibited his Big Wheel exhibition at Rosamund Felsen Gallery. It was later exhibited in 2009 at the Museum of Contemporary Art, Los Angeles. In 1980, he produced The Atomic Alphabet – a giant, poster-sized hand-colored lithograph – and performed the text dressed in leather and punctuating each letter with an angry stomp. Twenty editions of the work were produced and bought largely by museums.
Much of Burden's later work was sculptures; intricate installations consisting of many small parts and cogs. A Tale of Two Cities (1981) was inspired by the artist's fascination with war toys, bullets, model buildings, antique soldiers and a fantasy about the 25th century – an imagined time of the world returning to feudalism and vassal states.
Hell Gate (1998), is a 28-foot-long scale model, in Erector and Meccano pieces and wood, of the dramatic steel-and-concrete railroad bridge that crosses the Hell Gate segment of the East River, between Queens and Wards Island.
Urban Light, Burden's 2008 large-scale assemblage sculpture of 202 restored L.A. street lamps from the 1920s and '30s, marks the entrance to the Los Angeles County Museum of Art. Many observers have declared the work an L.A. icon—a beacon of hope in the often harsh urban landscape.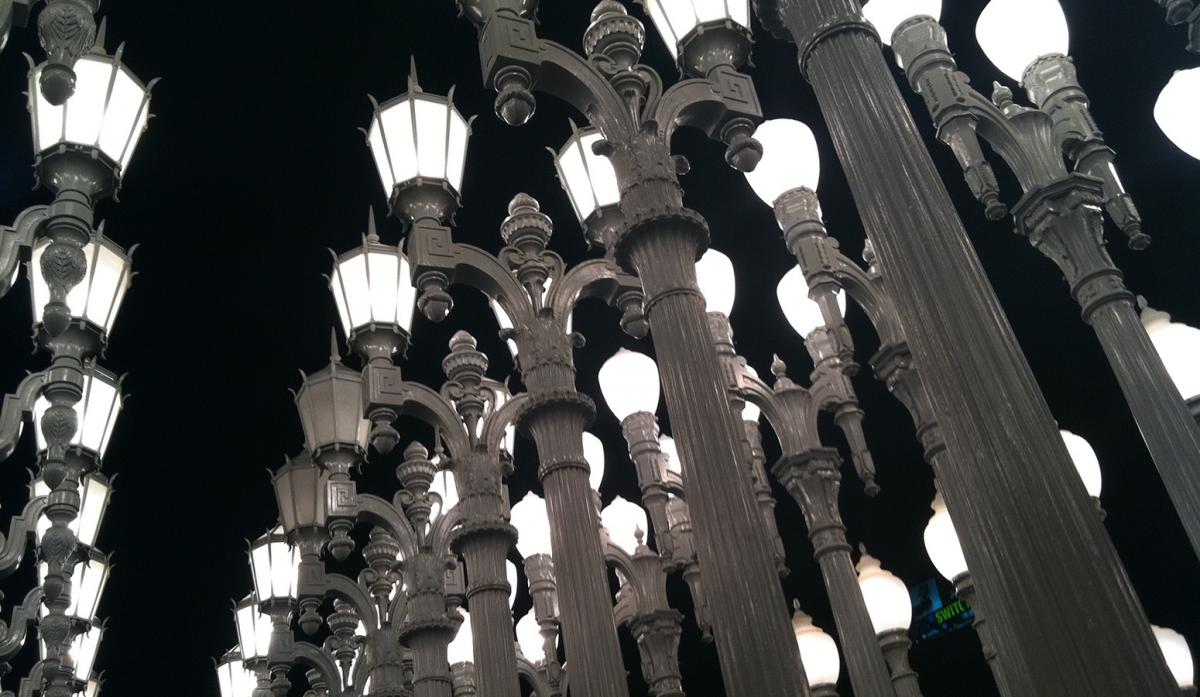 Burden's last completed project — a working dirigible that flies in perfect circles, called Ode to Santos Dumont, after the pioneering Brazilian aviator — was unveiled at a private Gagosian Gallery event outside of Los Angeles shortly before his death and later installed as a tribute at LACMA.
Burden's work is featured in museum collections such as the LACMA and the Museum of Contemporary Art, Los Angeles; the Whitney Museum of American Art and the Museum of Modern Art, New York; the Tate Gallery, London; the Middelheimmuseum, Antwerp, Belgium; the Inhotim Centro de Arte Contemporanea, Brazil; the 21st Century Museum of Contemporary Art, Kanazawa, Japan; and the Museum of Contemporary Art, Chicago.
Burden was married to multimedia artist Nancy Rubins and from 1967 to 1976 to Barbara Burden, who documented and participated in several of his early artworks. Burden died at his home in Topanga Canyon, Calif., on May 10, 2015, a year and a half after having been diagnosed with melanoma. He was 69.