March 13, 2014-- See photos from a daylong series of activities for the Henry R. Kravis Prize In Leadership at Claremont McKenna College. The day included discussions and panels with past prize winners, a lunch presentation by Kathy Spahn, CEO of Helen Keller International at the Athenaeum, classroom visits by prize winners, concluding with the evening award ceremony dinner with remarks by Henry Kravis, Marie-Josee Kravis and Kathy Spahn.
[rev_slider 2014kravisprize]
Associate Professor of Biology Jennifer Armstrong received a $450,000 three-year grant from the National Science Foundation (NSF) to research chromosome structure and gene expression. Armstrong teaches at the W.M. Keck Science Department of Pitzer College, Claremont McKenna College and Scripps College.
Mark Segal '86 P'15 received the Human Rights Medallion from the American Jewish Committee (AJC) in a Nov. 25 ceremony at the Ritz-Carlton in Chicago. The event was hosted by Valerie Jarrett, senior advisor to President Barack Obama.
The 2009 Henry R. Kravis Prize in Nonprofit Leadership winner Dr. Sakena Yacoobi has won the 2013 Opus Prize for her work founding The Afghan Institute of Learning (AIL).
The Opus Prize is given annually by the Opus Prize Foundation with its university partners, including Georgetown University, which bestowed the award this year.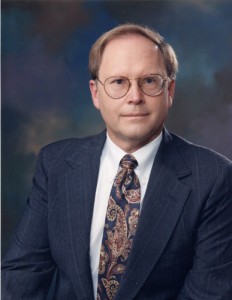 CMC's Frederick Lynch
Associate professor of government Frederick Lynch has been awarded a $60,000 grant from the Carthage Foundation, which he will use to write a new book on the subject of "political correctness."
CMC continues to be a top producer of Fulbright recipients, according to a recent Chronicle of Higher Education article. Seven CMC students were chosen for the honor last year, putting the College among the top 20 producers of Fulbrights in the category of "bachelor's institutions" nationwide.
The seven CMC students chosen in 2013, include:
Ever since her undergraduate years at CMC as a Government major, Jennifer Waggoner '95 has been interested in creating positive social outcomes across a variety of sectors, ranging from the non-profit to the for-profit.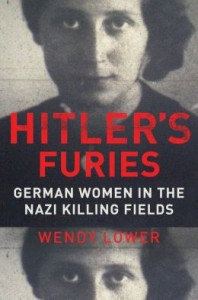 Wendy Lower's new book is a finalist for the National Book Award. The book draws on her archival research and fieldwork on the Holocaust, access to post-Soviet documents, and interviews with German witnesses.
Pages