The results are in and it looks like Entrepreneurship Week (April 7-11) across the 5Cs has staying power and in the words of one attendee is proof that "entrepreneurial energy is continuing to flourish in the CMC community."
There's an old axiom about investing that says always remember to buy low and sell high.
It's a long (and self-evident) view toward acquiring wealth that would be foolish to deny. Indeed, during an Athenaeum luncheon on April 21 entitled A Conversation on Investing, guest speakers (both investment heavy hitters), George Roberts '66 P'93 and Britt Harris, agreed but with a slight twist. In Roberts and Harris' view, it's better for individual investors to buy low and then wait, wait, wait and then wait some more before selling, maybe.
March 13, 2014-- See photos from a daylong series of activities for the Henry R. Kravis Prize In Leadership at Claremont McKenna College. The day included discussions and panels with past prize winners, a lunch presentation by Kathy Spahn, CEO of Helen Keller International at the Athenaeum, classroom visits by prize winners, concluding with the evening award ceremony dinner with remarks by Henry Kravis, Marie-Josee Kravis and Kathy Spahn.
[rev_slider 2014kravisprize]
Another winter break has come and gone at CMC during which CMC students who are part of the college's Silicon Valley Networking Trip have notched another invaluable trip to the Bay Area for networking opportunities with heavy-hitters – and CMC alumni -- in the tech industry.
On March 5, 2014, Claremont McKenna College President Hiram Chodosh sat down with Eric Schmidt, the executive chairman of Google, and Jared Cohen, head of Google Ideas. The two Google executives co-wrote The New Digital Age: Transforming Nations, Business and Our Lives (2014), which addresses questions about how technology will change privacy, security, war, intervention, diplomacy, revolution, and terrorism. In this book, Cohen and Schmidt argue that technology gives hope for a future of promise and innovation.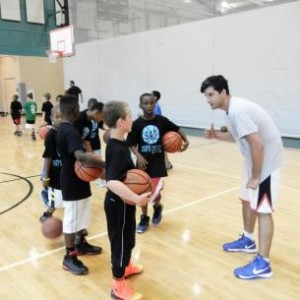 Khurana, with camp participants
847 Hoops founder Aron Khurana '09, who created a free basketball camp for underprivileged Chicago youth, has just been profiled in the NCAA's "40-in-40" series.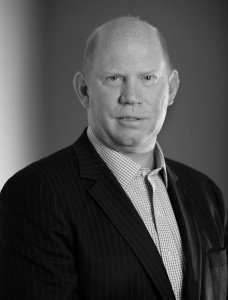 Ernie Iseminger, CMC's vice president of development and external relations
Students in Claremont McKenna's Washington Program were invited to a town hall discussion with His Holiness the Dalai Lama on February 19 at the American Enterprise Institute.
The exclusive seminar focused on moral free enterprise and ethics. Below are some casual snapshots of CMC students at the event.
[rev_slider dalailama]
Sophomore Rich Zajac '16 is just 20 years old, but the start-up he cofounded with CMC classmate Louis-Victor Jadavji '15––producing natural gas conversion kits for car––is gaining public traction.
Pages