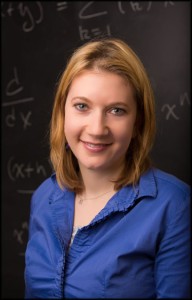 Deanna Needell
Associate Professor of Mathematics Sam Nelson has received a prestigious Collaboration Grant for Mathematicians from the Simons Foundation.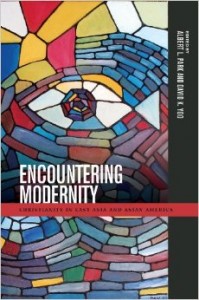 Assistant Professor of History Albert L. Park has co-edited a newly published book titled Encountering Modernity: Christianity in East Asia and Asian America (Univ. of Hawai'i Press, 2014).
The American Council on Education (ACE) has named CMC's Audrey Bilger as one of 31 emerging college and university leaders for the 2014-15 class of the ACE Fellows Program. Established in 1965, the ACE Fellows Program—the longest running leadership development program in the United States—focuses on identifying and preparing the next generation of senior leadership for the nation's colleges and universities.
It's been a busy week for Jonathan Petropoulos, the John V. Croul Professor of European History. In addition to filming a segment for "CBS Sunday Morning" on campus, he was interviewed by writer Joan Faus for a story posted Monday, April 21 in Spain's newspaper El Pais, the largest in Spanish, worldwide.
To The Claremont Colleges Community:
CMC President Hiram E. Chodosh and Pitzer President Laura Skandera Trombley join me in announcing the appointment of Marion Preest, professor of biology, as the Interim Weinberg Family Dean of the W.M. Keck Science Department of Claremont McKenna, Pitzer, and Scripps Colleges.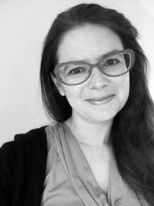 Philosopher Adrienne Martin joins CMC this fall
Professor of psychology Daniel Krauss has said that, "Psychology and law have a lot to learn from each other."
Pages