Princeton Review's The Best 379 Colleges: 2015 Edition hits bookstores today, a survey that asked 130,000 students at 379 top colleges and universities to rate their schools on dozens of topics and report on their campus experiences. For the second time, Claremont McKenna placed No. 1 in the category "Their Students Love These Colleges," a category introduced by the Princeton Review in 2013, at which time CMC also made the top of the list.
It might have been a case of freshman shyness, or not wanting to jinx any chance her first novel could go to print, but Pema Donyo '17 worked quietly–– dare we say covertly?–– on the publishing galleys of her debut novel (The Innocent Assassins, Astraea Press) over the course of her freshman y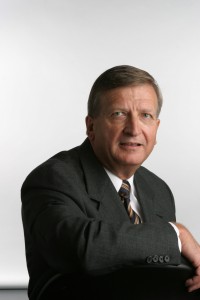 Professor Ralph Rossum
Late afternoon sunlight falls across a restaurant tabletop in downtown Claremont.
Another typical Southern California day in April.
Novelist Mary Gaitskill leans back in her chair.
"I thought it would be grim," says Gaitskill, who's finishing up a semester as a visiting professor in the Department of Literature and visiting lecturer under the auspices of CMC's Family of Benjamin Z. Gould Center for Humanistic Studies.
She's referring to her initial reaction to the invitation to take a spring teaching post.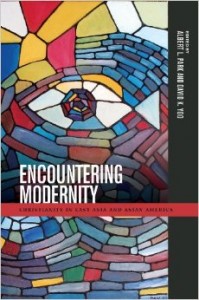 Assistant Professor of History Albert L. Park has co-edited a newly published book titled Encountering Modernity: Christianity in East Asia and Asian America (Univ. of Hawai'i Press, 2014).
It's been a busy week for Jonathan Petropoulos, the John V. Croul Professor of European History. In addition to filming a segment for "CBS Sunday Morning" on campus, he was interviewed by writer Joan Faus for a story posted Monday, April 21 in Spain's newspaper El Pais, the largest in Spanish, worldwide.
Assistant professor of history Lily Geismer has received an Arnold L. and Lois S. Graves Award in the Humanities.
The biannual award, administered by Pomona College under the auspices of the American Council of Learned Societies, encourages and rewards outstanding accomplishment in teaching in the humanities by younger faculty members.
Pages