On March 5, 2014, Claremont McKenna College President Hiram Chodosh sat down with Eric Schmidt, the executive chairman of Google, and Jared Cohen, head of Google Ideas. The two Google executives co-wrote The New Digital Age: Transforming Nations, Business and Our Lives (2014), which addresses questions about how technology will change privacy, security, war, intervention, diplomacy, revolution, and terrorism. In this book, Cohen and Schmidt argue that technology gives hope for a future of promise and innovation.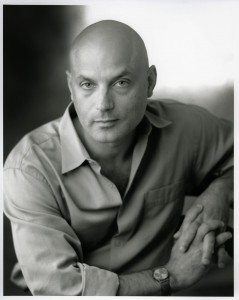 Daniel Mendelsohn is CMC's Podlich Fellow-in-Residence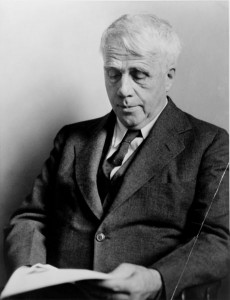 Poet Robert Frost
It had been a long, busy day for popular author Rosalind Wiseman, who wrote about the social dynamics of girls in the bestseller Queen Bees and Wannabes. But in the vortex of publicity surrounding her newest research on boys and young men, Wiseman graciously cleared a path in her schedule at the mention of CMC freshman Sebastian Luna.
This Fall was another great season of informative and provocative lectures from a bevy of movers, shakers, thinkers, leaders and luminaries.
In case you missed them, see video of entire talks from select Fall speakers at the Athenaeum.
Video:
Poet August Kleinzahler is profiled in the latest issue (November-December 2013) of Poets & Writers, a leading literary publication for working writers devoted to perfecting their craft.
When he arrived at CMC in 1963, Ricardo Quinones was a rising literary critic whose presence and credentials, writes Kevin Starr in his history of the college's first 50 years, boosted the College's efforts to develop a robust literature major.
Pages