A blog post from professor Jack Pitney, identifying ways that the Republican National Committee has previously attempted to bring minorities and young voters into its fold has, so far, earned more than 3,000 page views.
"The Army I knew as a child, the one I experienced as a young officer, and the one I left in 2010 were as different as the times they resided in," writes retired four-star General Stanley McChrystal in his recently published memoir My Share of the Task.
And yet, regardless of how the military has changed, McChrystal has learned invaluable lessons over the course of more than three decades in the U.S. Army.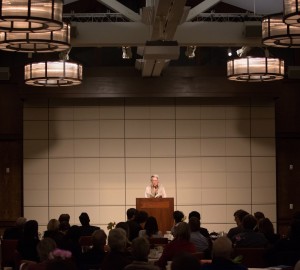 One of contemporary poetry's leading voices, Sharon Olds, gave a reading of her work at the Athenaeum on Monday, Feb. 11.
Pages