Miles Lifson '13 says he "didn't know what to expect" at the time he punched a few buttons and submitted an online entry for the Council on Undergraduate Research's annual Poster on the Hill event. And yet, of 800 or so submissions, his finished within the top 10 percent. Pretty sweet, to be sure.
Here the CMC double-major (would you expect less from someone who knows about radioactive isotopes?) tells us how it went down:
The re-naming of Claremont Residence Hall on March 6 was, quite literally, a crowning achievement.
The Claremont International Relations Society (CIRS), a 5C group, will be hosting a one-day Career Conference on Friday, March 8 that is open to students from all the colleges. The conference, which will be held on campus in the Founders Room in Bauer Center, is aimed at students who wish to learn about careers in different areas from experienced CMC alumni.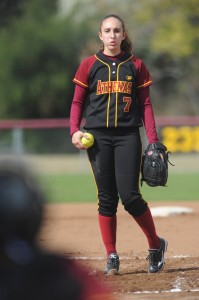 Claremont-Mudd-Scripps softball player and Claremont McKenna College sophomore Hayley Schultz  is featured in the March 4, 2013 issue of Sports Illustrated's "Faces in the Crowd" which is SI's weekly feature that highlights standout amateur athletes and has be
Athenas Make It 11 In A Row At SCIAC Championships
LA MIRADA, Calif. – The Claremont-Mudd-Scripps women's swimming & diving team captured their 11th-straight SCIAC Swimming and Diving title on Tuesday at Splash! La Mirada after leading for the duration of the three-day event. The Athenas tallied 919 points to finish ahead of Pomona-Pitzer (745.5) and the University of Redlands (486). Over the course of the SCIAC Championships, the Athenas won six individual and team events and showed team depth across the board to earn the win.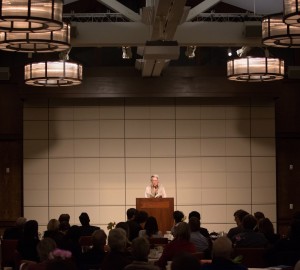 One of contemporary poetry's leading voices, Sharon Olds, gave a reading of her work at the Athenaeum on Monday, Feb. 11.
Pages