Fourteen CMC student teams competed in the 6th Annual Robert Day School (RDS) Case Competition on April 4.
This year's winning team which won a cash prize of $5000, consisted of Alexandra Arnett '16, Jeffrey Hochhauser '15, Sara Linssen '16, and Ben Turner '16. Together, these students evaluated a case entitled "Centurion Media: Doing the Right Thing."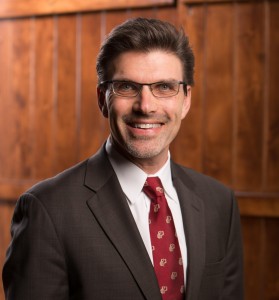 CMC President Hiram E. Chodosh
As Robert Day School students get ready for employment in the business and finance sector, they've been given a first-ever opportunity to pitch businesses to senior executives.
The idea for the inaugural RDS Pitch Day event on February 21 was hatched by RDS Board of Advisors member Chris Dodds P'13 P'15, who serves as a Senior Advisor at The Carlyle Group, a global alternative asset manager. He proposed the creation of the RDS Pitch Day during an RDS Board meeting last fall.
Personal and executive coach Michelle Bauman '89 was the keynote speaker at the 5th Annual Women and Leadership Workshop, held on February 5.
The event, sponsored by The Berger Institute for Work, Family and Children, Kravis Leadership Institute (KLI), and the Robert Day School of Economics and Finance (RDS), included a networking reception and roundtable discussion with 23 Claremont, Scripps, and CGU graduates working in fields ranging from education to pediatrics and public policy management.
Women's Diversity Ambassador and Advisory Director in Investment Banking at Goldman Sachs, Linnea Roberts, spoke to a packed room of mostly women students participating in the student investment funds across the 5Cs, over lunch at the Athenaeum, February 11.
In her talk sponsored by the Robert Day School, Roberts discussed her career in financial services and investment banking, sharing advice for students about to embark on their career, and reflecting on the advantages and challenges women face in the financial services industry and elsewhere.
This January, the Financial Economics Institute and the Robert Day Scholars Program sponsored the 11th annual New York City Networking Trip. In the final week of winter break, ten juniors and six sophomores traveled to NYC to learn about the wide array of opportunities in the financial services industry, and to connect with various alumni of all ages.
Tax season is upon us and Lina Pan '16 has laid the groundwork for an on-campus, free tax preparation program that can help CMCers and low-income families avoid the sting of big filing fees.
Pan, an ccon-accounting major, uses the Volunteer Income Tax Assistance (VITA) program under the auspices of the IRS, to provide free tax preparation services to lower-income individuals and families (i.e., individual gross income below $52,000). The IRS partners with organizations such as credit unions, schools, and businesses to offer this service around the nation.
President Hiram Chodosh is quoted in today's Los Angeles Times, in a piece recapping yesterday's White House summit on college opportunity. Chodosh attended the summit alongside leaders from over 100 other colleges and universities––all of them committing to better college accessibility and affordability for disadvantaged students.

Rich Zajac '16
An alternative fuel venture started by two CMC students has landed them the distinct honor of being chosen among 100 innovators internationally to present their startup on a world stage in Moscow, Oct. 31 through Nov. 12.
Rich Zajac '16 flew to Russia's capital this week to present NexDrive, the natural-gas vehicle venture he founded with Louis-Victor Jadavji '15.
In honor of Donald McKenna, Claremont McKenna College's founding father, the annual Tartan Snack will be held tomorrow.
Thursday, October 10
, 10:30 to 11:30 p.m., 
Collins Dining Hall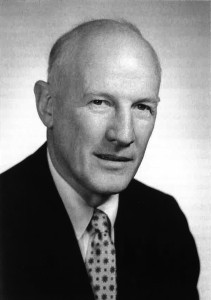 Pages