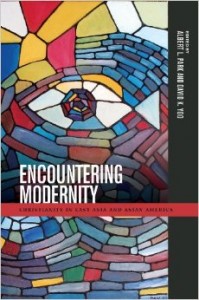 Assistant Professor of History Albert L. Park has co-edited a newly published book titled Encountering Modernity: Christianity in East Asia and Asian America (Univ. of Hawai'i Press, 2014).
From the April 15 statement by the U.S. Department of State:
Daniel W. Yohannes ('76) was sworn in on April 15 as the United States Ambassador to the Organization for Economic Cooperation and Development (OECD). He was nominated by President Barack Obama on September 11, 2013, and confirmed by the U.S. Senate on April 9, 2014.
Pages