Students working closely with professors is a cherished hallmark of CMC, and a significant draw for incoming students. Opportunities to collaborate, present, and even publish are experiences you'd expect at the graduate level, not as an undergrad.
Mark Segal '86 P'15 received the Human Rights Medallion from the American Jewish Committee (AJC) in a Nov. 25 ceremony at the Ritz-Carlton in Chicago. The event was hosted by Valerie Jarrett, senior advisor to President Barack Obama.
A Veterans Day Celebration was held at CMC on Nov. 11, honoring CMC's veterans, active duty personnel and current ROTC cadets.
The event, held on the Veterans Patio at Roberts South, featured remarks by CMC President Emeritus Jack Stark '57 GP '11 and ROTC Professor of Military Science LTC Evan Wollen, along with piano music by Tim Rotolo '14.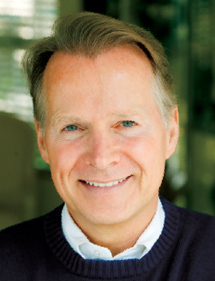 David Dreier
CMC continues to be a top producer of Fulbright recipients, according to a recent Chronicle of Higher Education article. Seven CMC students were chosen for the honor last year, putting the College among the top 20 producers of Fulbrights in the category of "bachelor's institutions" nationwide.
The seven CMC students chosen in 2013, include:
In a couple of weeks, a new book coauthored by John-Clark Levin '12 and Jack Pitney, CMC's Roy P. Crocker Professor of American Politics, will drift into retail outlets, broadening discussions about piracy and the maritime security industry. It's a topic sexy enough for Hollywood, which certainly has made a boatload off pirate films. In this case, Sony Pictures turned to the true story of the 2009 hijacking of U.S. container ship Maersk Alabama by Somali pirates.
Pages