Ever since her undergraduate years at CMC as a Government major, Jennifer Waggoner '95 has been interested in creating positive social outcomes across a variety of sectors, ranging from the non-profit to the for-profit.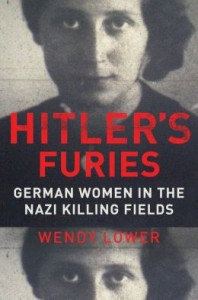 Wendy Lower's new book is a finalist for the National Book Award. The book draws on her archival research and fieldwork on the Holocaust, access to post-Soviet documents, and interviews with German witnesses.
On Wednesday, Oct. 9, CMC will co-host (along with UCLA) the fourth annual CMC-UCLA Inland Empire Forecast Conference.
As in the past, the Forecast will present the latest independent quarterly economic projections for the nation, state and region, introducing GDP estimates for the Inland Empire and its major cities.
Class of 2016 Robert Day Scholars
BA Scholars (5C)
BA/MA Scholars (CMC)
Information Sessions:
Tuesday & Wednesday
October 1 and 2, 2013
CMC Pickford Auditorium
4:30 – 5:30 p.m.
The Robert Day Scholars programs focus on finance, accounting and leadership. Co-curricular leadership development activities are an integral part of the program, as is dedicated career development support.
Gloria Allred, prominent lawyer and activist known for her work on behalf of women's rights and rights of those discriminated against, spoke at the Athenaeum on Monday, Sept. 23. Allred's talk, titled "Women's Rights and Women's Wrongs – Sexual Harassment in the Workplace and Sexual Assault on College Campuses," can be viewed in its entirety above.
Statistician-extraordinaire Nate Silver spoke to a packed audience at the Athenaeum on Thursday, Sept. 19, about how we look at data and information, sharing insights from his famously accurate predictions of the state-by-state outcomes of the 2012 Presidential election, and conveying some best practices for accurately analyzing and using data and information, separating the "signals" from the "noise."
A strong CMC alumni networking effort is spreading across the US and could come to a city near you.
The brainchild of Aron Khurana '09 and Rick Voit '78 from the Chicago Chapter of the CMC Alumni Association, the program aims to help CMC job-seekers by connecting them to other alums in the cities where they'd like to work.
CMCers clearly like a challenge. Throughout Teach For America's 23-year history, 126 CMC alumni have taught as corps members. Eleven of them joined this year, and about 13 percent of CMC's graduating seniors applied to Teach For America's 2013 corps. On a just-released list by TFA, the College ranked 15th among small colleges and universities (2,999 or fewer students) contributing the greatest number of graduating seniors to its 2013 teaching corps.
Former White House speechwriter and Deputy Domestic Policy Advisor, Eric Liu spoke at the Athenaeum on Thursday, September 12. The title of his talk was  "Democracy is for Amateurs."
Speaking to an audience of mostly CMC freshmen as this year's freshman class speaker, Liu began with the question "What does it mean to be a citizen?"
Liu outlined two "moments of truth"—that facing the Millennial generation in defining itself instead of allowing others to define it, and a moment of truth for the country.
Pages