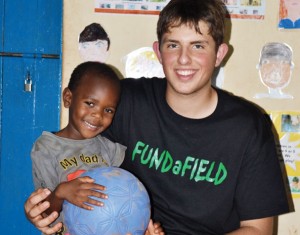 Kyle Weiss
You can understand why a 13-year-old might easily be brushed off for wanting to start a business with global impact. But Kyle Weiss '15 and his brother Garrett were undeterred as the seeds of FUND-a-FIELD were being planted among friends and family.
The 2009 Henry R. Kravis Prize in Nonprofit Leadership winner Dr. Sakena Yacoobi has won the 2013 Opus Prize for her work founding The Afghan Institute of Learning (AIL).
The Opus Prize is given annually by the Opus Prize Foundation with its university partners, including Georgetown University, which bestowed the award this year.
The recent revelation that the 80-year-old son of  Hildebrand Gurlitt, an art dealer enlisted by the Nazis, was keeping a trove of Nazi-looted art in his Munich apartment, has sent the world into an uproar. It also made CMC professor Jonathan Petropoulos's  phone ring off the hook, as one of the world's leading experts on Nazi-looted art.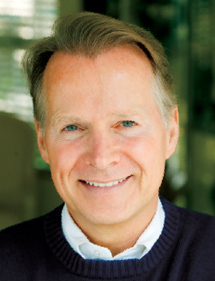 David Dreier
CMC continues to be a top producer of Fulbright recipients, according to a recent Chronicle of Higher Education article. Seven CMC students were chosen for the honor last year, putting the College among the top 20 producers of Fulbrights in the category of "bachelor's institutions" nationwide.
The seven CMC students chosen in 2013, include: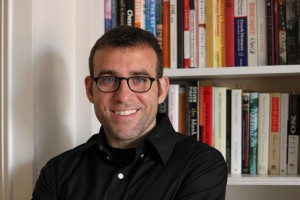 Piercarlo Valdesolo

Rich Zajac '16
An alternative fuel venture started by two CMC students has landed them the distinct honor of being chosen among 100 innovators internationally to present their startup on a world stage in Moscow, Oct. 31 through Nov. 12.
Rich Zajac '16 flew to Russia's capital this week to present NexDrive, the natural-gas vehicle venture he founded with Louis-Victor Jadavji '15.
Panel Discussion: "Resolved:  The United States should use military force to protect the people of Syria against the Assad regime"
Time: 3:30-5:00pm, Oct. 25
Place: Athenaeum
Yale Law School professor and former legal advisor to the State Department, Harold Koh, spoke at the Athenaeum October 8, on "Is there an Clinton-Obama Doctrine?" The talk was part of President Chodosh's inaugural "Liberal Arts in Action" speaker series.
Koh, who was Legal Advisor of the Department of State, 2009-2013, discussed what it was like being a government lawyer and outlined some misconceptions. He discussed working as one of former Secretary of State Hillary Clinton's legal advisors in the State Department.
Pages