CMC welcomed students, faculty, and staff with calls for action, activism, and an inclusive spirit of community at its 70th annual convocation on Tuesday. It was the first convocation to be held at the new Roberts Pavilion.
Prof. Lee Skinner's new text, Gender and the Rhetoric of Modernity in Spanish America, 1850–1910, looks at how 19th-century Spanish American writers re-imagined gender roles, modernization, and national identity during Spanish America's uneven transition toward modernity.
"According to pundits and political scientists, this summer's Republican convention was basically a reactionary reverie in racism and nativism by Donald Trump's white, working and lower middle-class political base," Prof. Fred Lynch writes in the Washington Examiner.
Good morning, and welcome to our Claremont McKenna Convocation for the 2016-17 academic year.
We are so excited and so grateful to celebrate the first convocation in the Roberts Pavilion.  
Let's all please recognize George Roberts, our board, and the many generous leaders of our college and community, on whose shoulders we stand today, for helping to realize the vision for this spectacular facility.
It's not often that an author writes what may come to be considered a seminal work. But that's what Gary Hamburg, Otho M. Behr Professor of the History of Ideas at CMC, has done with his new book: Russia's Path toward Enlightenment: Faith, Politics, and Reason, 1500-1801.
Published by Yale University Press in June, the book offers an in-depth examination of every important Russian thinker and their ideas regarding faith, politics and reason over a period of three centuries.
Dear Members of the CMC Community:
I am pleased to announce that Sharon Basso, who currently serves as Associate Vice Provost and Dean of Students at Lehigh University, has been selected as our new Vice President for Student Affairs and Dean of Students.
Thank you for the moving honor to speak today at the memorial of one of my heroes, Bill Arce. This is a sad, inspiring moment. Sad in our loss, and inspiring in the many lessons of Coach Arce's life and work.
Like many of you here today, I played many sports as a kid. Of all, baseball seared the most lasting memories and associations. We all know that Yogi Berra said that he didn't really say most of the things he said, but he did point out that baseball was 90% mental and the other half physical.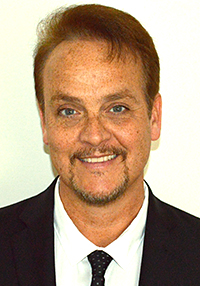 ​Gastón Espinosa, Arthur V. Stoughton Professor of Religious Studies at CMC, has been named the 2016-17 William E. Simon Visiting Fellow in Religion and Public Life in the Department of Politics at Princeton University.
Professor Espinosa's one-year fellowship will begin in September and will include research work on a project called "The Spiritual Impulse of the Mexican American Civil Rights Movement."
Shana Levin, Crown Professor of Psychology and George R. Roberts Fellow, has been named Associate Dean of the Faculty for Research, effective July 1.
In this role, Levin will support the College's faculty research efforts, chairing the Faculty Research Committee, overseeing all of the research institutes, serving as a member of the senior academic cabinet in the Dean of the Faculty's office, and as a member of the College's senior staff. She will continue to teach in the psychology department. Lee Skinner will continue in her role as Associate Dean of the Faculty for Teaching.
Pages