It might have been a case of freshman shyness, or not wanting to jinx any chance her first novel could go to print, but Pema Donyo '17 worked quietly–– dare we say covertly?–– on the publishing galleys of her debut novel (The Innocent Assassins, Astraea Press) over the course of her freshman y
Longtime Claremont McKenna Professor Langdon Elsbree, who continued teaching part-time at the College beyond his official 34 years on the faculty, died early Saturday morning, June 21, at the age of 84, two days before his 85th birthday.
A public memorial service honoring Elsbree ("A Celebration of Life") has been set for 1 p.m. on Saturday, Aug. 23 in Manor Hall at Claremont Manor, 650 Harrison Ave., Claremont. Parking is available at The Claremont Friends Meetinghouse, across the street: 727 Harrison Ave.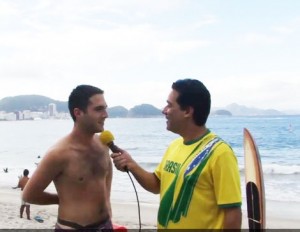 Max Zipperman '14 (left)
There's only music and no words, but you can catch a glimpse of CMC's Max Zipperman being interviewed briefly by Rio Web TV. He comes in at about 37 seconds.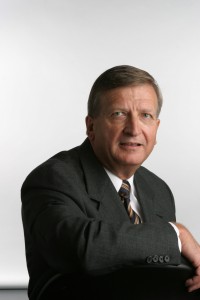 Professor Ralph Rossum
A number of CMCers were in New York at the end of May to attend a Spirit of Helen Keller Gala, which raised approximately $1 million dollars for the nonprofit's global, life-saving work in preventing blindness and malnutrition.
Pages