Longtime Claremont McKenna Professor Langdon Elsbree, who continued teaching part-time at the College beyond his official 34 years on the faculty, died early Saturday morning, June 21, at the age of 84, two days before his 85th birthday.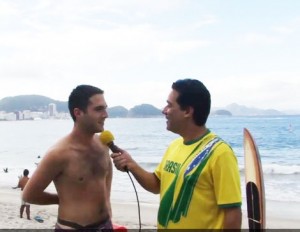 Max Zipperman '14 (left)
There's only music and no words, but you can catch a glimpse of CMC's Max Zipperman being interviewed briefly by Rio Web TV. He comes in at about 37 seconds.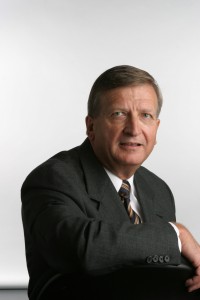 Professor Ralph Rossum
Shannon Miller '16 and Dante Toppo '15, new Ath Fellows (2014-15) for the Marian Miner Cook Athenaeum, are going to have fun with their responsibilities this year. In fact, they're a laugh a minute.
Late afternoon sunlight falls across a restaurant tabletop in downtown Claremont.
Another typical Southern California day in April.
Novelist Mary Gaitskill leans back in her chair.
Pages