It's been a busy week for Jonathan Petropoulos, the John V. Croul Professor of European History. In addition to filming a segment for "CBS Sunday Morning" on campus, he was interviewed by writer Joan Faus for a story posted Monday, April 21 in Spain's newspaper El Pais, the largest in Spanish, worldwide.
Rain or shine, CMC will host the 36th Annual International Festival this Saturday, April 12 from 12 to 4 p.m. in the Gann Quadrangle––the lawn between Kravis Center and the glass Kravis Living Room.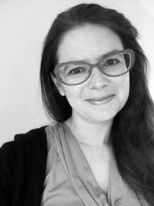 Philosopher Adrienne Martin joins CMC this fall
Assistant professor of history Lily Geismer has received an Arnold L. and Lois S. Graves Award in the Humanities.
The biannual award, administered by Pomona College under the auspices of the American Council of Learned Societies, encourages and rewards outstanding accomplishment in teaching in the humanities by younger faculty members.
On Friday, April 4, the Gould Center for Humanistic Studies will launch a five-session, half-credit course on contemporary painting with acclaimed Los Angeles artist Mary Weatherford, whose lively, color-washed paintings with affixed neon lighting have changed the landscape of contemporary art.
Pages