[vimeo id="118184230"]
 
SOURCE Nonprofit Consulting, a student-run organization at Claremont McKenna College, is commemorating 10 years of community impact by hosting the SOURCE Nonprofit Summit: Celebrating Local Innovation & Collaboration on Friday, February 27, 2015, 11 a.m. – 6 p.m. at Claremont McKenna College.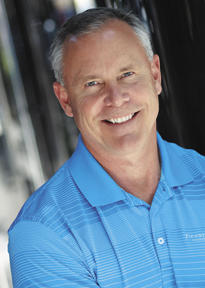 CMC alumnus and President and CEO of ClubCorp, Eric Affeldt '79, announced that ClubCorp raised more than $2.5 million in 2014 through its Charity Classic events, breaking its previous all-time fundraising record set in 2013.
The Hult Prize is a global competition that challenges students from around the globe to solve the world's most pressing issues.  This year's challenge is to build sustainable and scalable social enterprises to address early childhood education.
On December 6th, CMC students stepped up to the challenge.  50 Claremont McKenna students pitched their ideas for a social enterprise that would make early childhood education available to all children around the world, however only four students advanced to the Hult Prize Regional Finals in San Francisco, March 13-14.
Shannon Miller '16 and Dante Toppo '15, new Ath Fellows (2014-15) for the Marian Miner Cook Athenaeum, are going to have fun with their responsibilities this year. In fact, they're a laugh a minute.
Sophomore Miller is from Berkeley, Calif. "Think rich people, liberals, protests, and Peet's Coffee & Tea on every corner," she says. Her major is Philosophy, Politics and Economics and she has big plans after graduation.
Rain or shine, CMC will host the 36th Annual International Festival this Saturday, April 12 from 12 to 4 p.m. in the Gann Quadrangle––the lawn between Kravis Center and the glass Kravis Living Room.
It's not often that student groups come to the aid of business interests. Usually, it's the other way around. But sometimes turnabout is fair play, especially when everyone benefits.
Many of us can easily recall individuals who inspired us as elementary school students, whether they knew it or not– people we met for an instant or heard speak, and then decided that, because of them, we wanted to stay in school, pursue a certain career or chase down a dream we didn't think possible.
Pages