On Sunday, May 4 in the Mary Pickford Auditorium, the Gould Center will present three parts of a film documentary produced by Mike Kelley: Mobile Homestead Christening Ceremony and Launch, September 25, 2010; Going West on Michigan Avenue from Downtown Detroit to Westland; and Going East on Michigan Avenue from Westland to Downtown Detroit.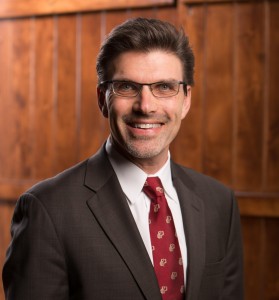 CMC President Hiram E. Chodosh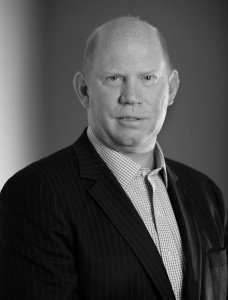 Ernie Iseminger, CMC's vice president of development and external relations
Students in Claremont McKenna's Washington Program were invited to a town hall discussion with His Holiness the Dalai Lama on February 19 at the American Enterprise Institute.
The exclusive seminar focused on moral free enterprise and ethics. Below are some casual snapshots of CMC students at the event.
[rev_slider dalailama]
Aref Hosseini, founder and president of Al Nayzak for Extracurricular Education in Jerusalem visited CMC February 3 as a participant in the U.S. Department of State International Visitor Leadership Program.
The visit, organized by Aleta Wenger, executive director for the Center of Global Education, included tours of CMC facilities and meetings with faculty, staff and students.
Claremont McKenna College's Model United Nations team has ranked seventh nationally—the highest for a liberal art college and the best on the West Coast.
The rankings, compiled by Best Delegate, an independent Model U.N. consultancy, are based on tabulations of teams' success and awards in Model U.N. conferences nationwide.
Carlos Rivas '12, who previously was a Fulbright student teaching English in Argentina, has been chosen as a Fulbright 2014 Student Alumni Ambassador.
Mark Segal '86 P'15 received the Human Rights Medallion from the American Jewish Committee (AJC) in a Nov. 25 ceremony at the Ritz-Carlton in Chicago. The event was hosted by Valerie Jarrett, senior advisor to President Barack Obama.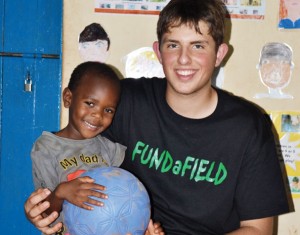 Kyle Weiss
You can understand why a 13-year-old might easily be brushed off for wanting to start a business with global impact. But Kyle Weiss '15 and his brother Garrett were undeterred as the seeds of FUND-a-FIELD were being planted among friends and family.
Pages