What is Consulting?
Consulting is a massive, international industry with global revenues of around $470 billion. It spans human capital, business advisory services, information technology, operations management consulting, health care administration, education, and many other fields. Workers in this field - consultants - provide expertise to organizations to help them maximize their profits or effectiveness and keep them running smoothly.
There are four major types of consulting:
Management/strategy consulting firms help to improve an organization's structure, management, efficiency, and profits, and plan strategies for short- and long-term development.
Financial consulting firms provide advice on financial issues such as capital budgeting, project valuation, financial information integrity, profit-and-loss reporting, risk management and insurance engagements, global finance operations, ongoing financial control and compliance with laws, tax and treasury optimization, and corporate restructuring.
Information technology (IT) consulting firms help clients design and implement IT systems or develop better IT practices; train staff members in IT areas such as hardware/software design setup, network setup and administration, computer security, and search engine marketing; or provide strategic advice on social media and IT issues.
Human capital/staffing consulting firms help manage compensation and benefits programs, advise firms on personnel policies, analyze staffing needs, recruit, hire, and train workers, provide advice on diversity issues, and develop leadership training programs.
Would you Thrive as a Consultant?
Are you a team player?
Are you a problem-solver?
Are you comfortable in a fast-paced environment?
Are you highly adaptable?
Do you enjoy working on varying projects?
Can you manage a group to complete a project?
Do you have strong data analytic skills?
If yes, you may be a great fit for the field of Consulting!
How can you Learn More about Consulting?
Check the Consulting Interest Cluster box (located within Career Interests on the drop-down menu under your name) in Handshake to receive info about upcoming events, internships and jobs
Search out job shadow opportunities on Handshake that will provide you with a "day in the life" experience of different careers
Read the online Vault Career Guide to Consulting
Participate in the annual Consulting Network Trek (2-day trek, fall break)
Attend the Consulting meet-up (spring semester)
Attend alumni, parent and employer-led Consulting panels and workshops throughout the year - check Handshake events for more details
Join the Claremont Consulting Group
Join the Graphite Group
Participate in one of the many case competitions on campus every year
What should you know about Recruitment in Consulting?
Consulting firms love students who major in the Liberal Arts. The large Consulting firms come on campus to recruit interns and full-time employees during the fall semester (Sep-Dec). Some consulting firms may return for networking opportunities during the spring semester, together with more niche consulting firms who are more likely to recruit in the spring. Summer internships with the large Consulting firms are often only offered to rising Seniors. Case interviews are an important part of the Consulting recruitment process. A case interview is the analysis of a business question in an interactive process. The online Vault Guide to the Case Interview provides a great overview of what to expect and how to prepare. Career Services also offers opportunities for practicing case interviews during the fall.
Who's your Consulting Career Coach?
Gary Salata - gsalata@cmc.edu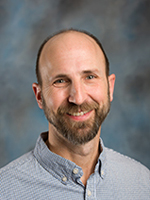 Gary works with students, employers, and alumni associated with the following interest clusters: Medicine, Biotech & Health Services; Consulting; and Science & Environment. Gary has extensive experience in higher education and leadership. Prior to joining CMC, Gary spent extended time with The Princeton Review, working his way from SAT instructor to Executive Director of the Los Angeles Office. He found his way to higher education with an admissions start up, Joined, Inc. He obtained his undergraduate degree in Communications from the University of California, San Diego.