What are Science & Environment Careers?
Contemporary science and environment careers are typically subdivided into 4 areas:
1. Physical sciences - the study of the material universe (e.g., physics, chemistry, earth, etc.)
2. Life sciences - the study of living organisms (e.g., biology, neuroscience, pharmaceutical research, botany, food science, zoology, etc.)
3. Formal sciences - the study of formal systems (e.g., logic, mathematics, statistics, geography, geology, game theory, etc.)
4. Environmental science and conservation is the study of the environment and the effect that human activity has on it. There are many career pathways within the environmental sector, including science and research, regulatory compliance and consulting, planning, community organizing and activism, policy work, education, and law.
Recent CMC graduates typically begin their careers as a chemist, lab manager, research assistant, associate, or research associate.
Would you Thrive in Science or Environment?
Are you drawn to solving problems with data and an analytical skill set?
Are you a systems-builder?
Do you enjoy conducting scientific research?
Are you fascinated by the natural world and how it works?
Do you care deeply about human impact on the environment?
If yes, you may be a great fit for the field of Science and/or Environment!
How can you Learn More about Science & Environment?
Check the Science & Environment Interest Cluster Box (located within Career Interests on the drop-down menu under your name) in Handshake to receive info about upcoming events, internships and jobs
Search out job shadow opportunities on Handshake that will provide you with a "day in the life" experience of different careers  
Read the online Vault Guide to Environmental Careers
Read any of the online Vault Guides that provide useful information on the types of jobs available in these industries, such as Mathematics and Physics Jobs, Aerospace Jobs, Park and Public Land Jobs, Chemical Industry Jobs, Forestry and Forest Products Jobs, Metals Industry Jobs, Earth Sciences Jobs, Environmental Science and Conservation Jobs, Social Sciences Jobs, Chemistry Jobs, Biology and Life Sciences Jobs
Attend the annual Roberts Environmental Center Green Careers Conference
Attend alumni, parent and employer-led Science and Environment panels and workshops throughout the year - check Handshake events for more details
Explore internships within the Keck Science Department
Explore teams and projects within Roberts Environmental Center
Join Claremont's Ocean Preservation and Appreciation Club (OPAC)
Submit a project proposal to the CMC Sustainability Fund
Check out biotech opportunities at BioPharmGuy
Work with a faculty member during the summer as part of the CMC Summer Research Program
What should you know about Recruitment in Science & Environment?
On-campus research opportunities are available throughout the year at Keck Science and as part of the CMC Summer Research Program. Many students also spend their summers interning in a research lab at another university. These are all excellent ways to gain valuable research lab experience prior to graduation. External employers are most likely to post internships and jobs from January - April. The majority of recruitment will take place off-campus. For those interested in graduate school studies, applications are due from November - January. 
Who's your Science & Environment Career Coach?
Gary Salata - gsalata@cmc.edu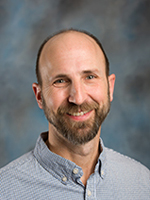 Gary works with students, employers, and alumni associated with the following interest clusters: Medicine, Biotech & Health Services; Consulting; and Science & Environment. Gary has extensive experience in higher education and leadership. Prior to joining CMC, Gary spent extended time with The Princeton Review, working his way from SAT instructor to Executive Director of the Los Angeles Office. He found his way to higher education with an admissions start up, Joined, Inc. He obtained his undergraduate degree in Communications from the University of California, San Diego.