What are Government, Law & Public Policy Careers?
Government, Law & Public Policy careers offer the opportunity to significantly impact issues that affect people and the communities they live in. The range of opportunities is significant since there are so many private sector and public sector careers available. Careers are available in every state, county, and city government, as well as Washington, DC. The U.S. federal government employs approximately 21 million civilian workers and state and local governments employ close to 20 million people. Major careers in this interest cluster include:
Government - including Capitol Hill, volunteering in political races, government agencies at the federal, state or local level.
Think tanks - performing research and developing reports on social, technological, business, or other problems, providing valuable information to lobbyists, members of the government, and government-related groups.
Private sector - including lobbying organizations, federal consulting firms, political affairs or government offices of large organizations.
International development and foreign service - working for global organizations or working on solutions that impact or involve multiple countries.
Law - corporate or private practice specializing in estate planning, personal injury, bankruptcy, intellectual property, employment, corporate, immigration, criminal, tax, or civil litigation.
This is a very fluid interest cluster, with stakeholders in the private sector, public sector, or operating at the intersection of the two.
Would you thrive in this interest cluster?
Do you want to make a difference by serving others?
Do you enjoy learning about and discussing complex issues affecting our world?
Are you passionate about solving individual, group, or societal problems through advocacy, policy work, or social service?
Do you enjoy reading, writing, and analyzing issues and creating solutions?
Do you enjoy learning about law-related topics and want to explore possible careers in the legal world?
Do you contribute to political and social causes?
How can you Learn More about Government, Law & Public Policy?
Check the Government, Law & Public Policy Interest Cluster Box (located within Career Interests on the drop-down menu under your name) in Handshake to receive info about upcoming events, internships and jobs
Search out job shadow opportunities on Handshake that will provide you with a "day in the life" experience of different careers  
Read the online Vault Career Guides which include the Vault Career Guide to Law, Vault Guide to Government Agency Careers; Vault Guide to Politics, Public Policy, and Activism Jobs, Vault Guide to Government Jobs, Vault Guide to Defense Jobs
Learn about how to find and apply for federal government jobs
Attend alumni, parent and employer-led Government, Law & Public Policy panels and workshops throughout the year - check Handshake events for more details
Participate in the annual Government/Public Policy networking trek to Washington, DC
Participate in the semester-long Washington DC Program
Apply for a research position at the Lowe Institute
Apply for a research position at the Mgrublian Center for Human Rights
Apply for a research position at the Rose Institute
Apply for a research position at the Salvatori Center
Apply for a research position with the Dreier Roundtable
Join the Claremont Government Society
Join CMC Model UN
Join CMC Mock Trial
Contact your local and federal representatives, like your Congressperson, Senators, and State Senators and Representatives, to ask about opportunities to get involved
Get involved with specific issues you care about, such as the environment, women's rights, education, etc. by joining marches, rallies, and community organizations
What should you know about Recruitment in Government, Law & Public Policy?
Recruitment in all these sectors is often unstructured and conducted off-campus. Most internships/jobs are found through a combination of formal opportunities and professional connections, particularly in Washington, DC. For networking tips in DC, this article is a highly recommended read. For details about opportunities in DC and California, a great resource to browse is Professor Pitney's employment and internships website and you should also ask to join his internships and jobs mailing list.
Government internships and jobs are available year-round but summer jobs are typically only posted from January - May, while federal jobs get posted earlier, from September - October. Working on a campaign or supporting your local congressperson is a great way to gain valuable experience in government. Hiring managers are looking for individuals who have opinions on issues and a sense of passion for making a difference in the world. 
Recruitment in the law sector occurs throughout the year, with jobs that begin in summer typically posted from January - May. Working as a paralegal is a typical summer internship or entry level position, but by no means the only route. Completing law school is a prerequisite for most legal professions, and law schools are major-agnostic and look for students from all sorts of backgrounds and experiences. Most law school applications employ a rolling admissions process, and merit scholarships and spots begin to get awarded as soon as the law schools see good candidates. Applications open by September, and you should aim to submit your applications, regardless of deadlines, by November.
Internships and entry level roles in the public policy sector, particularly think tanks, tend to be more formal opportunities and very competitive. Summer internships are typically posted from January - March. 
Who's your Government, Law & Public Policy Career Coach?
Freya Hurtado '09 - fhurtado@cmc.edu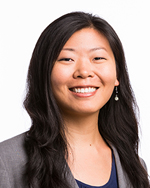 Freya (she/her/hers) works with students, employers, and alumni associated with the following interest clusters: Accounting & Financial Services; Government, Law & Public Policy; and Non-Profit & Social Enterprise. She also serves as the Pre-Law Advisor for students and alumni, provides guidance for those applying to MBA programs, and supports the Claremont Colleges students on the Washington Program. Prior to joining Career Services, she worked in data analytics and operational efficiency in the energy utility space. Freya graduated from Claremont McKenna College with a degree in Economics, Mathematics, and the Financial Economics Sequence, and she has her MBA from the Walter A. Haas School of Business at UC Berkeley. Freya enjoys cooking and baking for others, traveling, playing strategic board games, solving puzzles, watching Broadway productions, and reading novels.