Recruit top talent at CMC!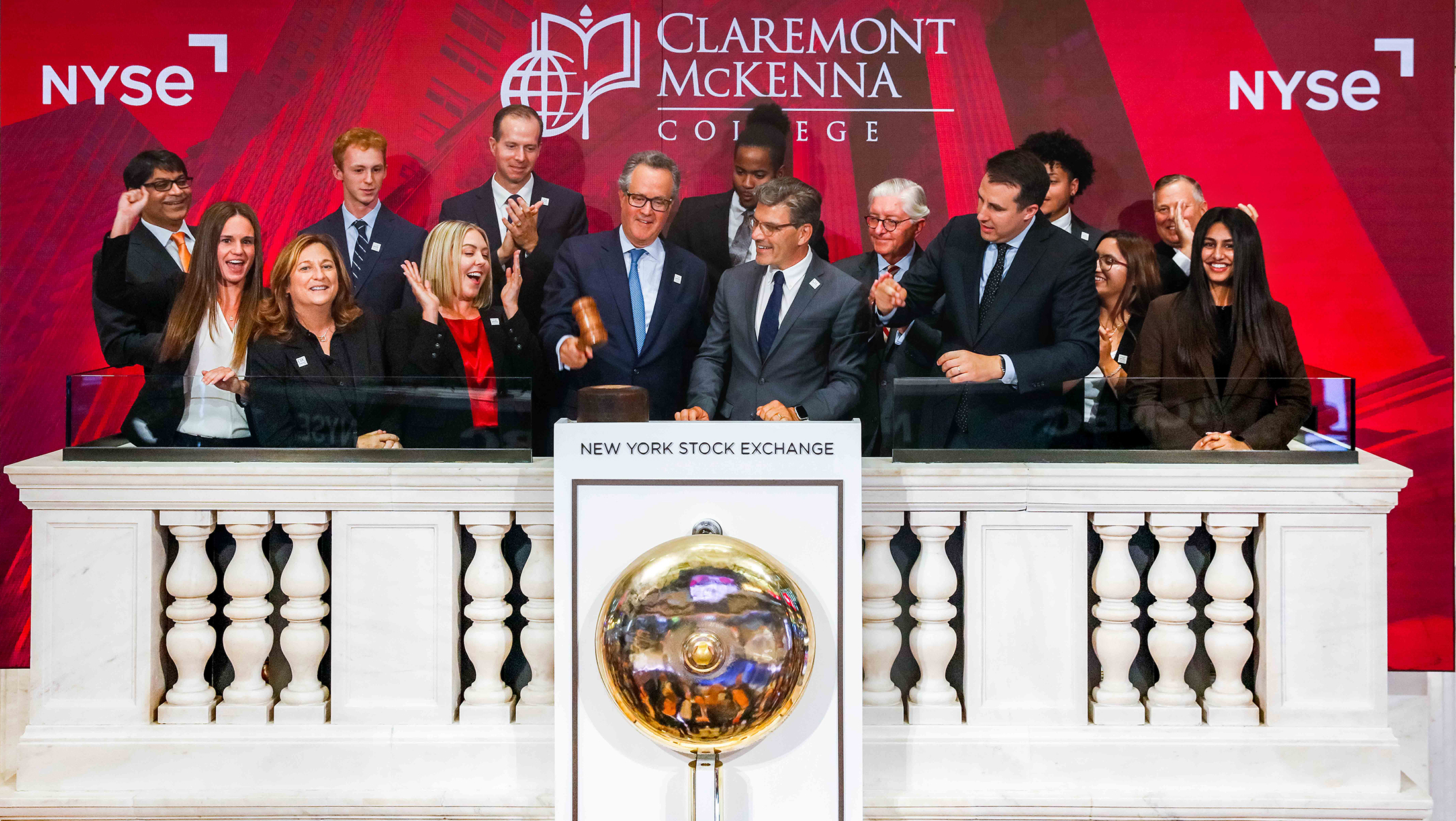 The Soll Center for Student Opportunity is Claremont McKenna College's central career center providing services and support to undergraduate students and alumni.
Collaborate with our Career team to build your brand and talent pipeline of exceptional CMC talent. CMC students consistently exhibit leadership qualities that extend beyond the classroom, actively shaping their environment.
We support both in-person and virtual opportunities to connect with and recruit students at CMC and across the Claremont Colleges: Harvey Mudd College, Pitzer College, Pomona College, Scripps College, Claremont Graduate University, and Keck Graduate Institute.
CMC students pursue a variety of paths post-graduation. We encourage you to take a look at our amazing First Destination Outcomes. In addition, 90 percent of our seniors have participated in at least one internship!
Request a customized recruitment strategy or email careerserve@cmc.edu to get started today!
Connect With Our Students
The Career Services team invites you to leverage our expertise and resources to identify students for your job and internship opportunities:
Post a Job or Internship
Build Your Brand On-Campus
Participate in a Recruitment Event
Host a Student Competition/Workshop
Conduct an On-Campus Interview
Recruit Diverse CMC Talent
Engage with Club Leaders
Of course, in exchange for these services, and for the benefit of our students, we ask that you adhere to the Claremont Colleges Recruiting Policies. Please review them before engaging with our campus and let us know if you have any questions or concerns.
Why CMC?
CMC is a highly selective, independent, coeducational, residential, undergraduate liberal arts college. Its mission is to prepare its students for thoughtful and productive lives and responsible leadership in business, government, and the professions. The College pursues this mission by providing a liberal arts education that emphasizes economics and political science, a professoriate that is dedicated to effective undergraduate teaching, a close student-teacher relationship that fosters critical inquiry, an active residential and intellectual environment that promotes responsible citizenship, and a program of research institutes and scholarly support that makes possible a faculty of teacher-scholars.
CMC students thrive when balancing rigorous academics with a life outside of the classroom. They enjoy the close-knit, collaborative, diverse community, dedicated to the free exchange of ideas. CMC students seek to better the world around us to solve real-world problems through innovation and entrepreneurial approaches. They are grounded by the spirit of free exchange of ideas and they recognize the challenges faced by diverse people all across the world.
CMC has an enrollment of 1,383 undergraduate students who come from nearly every state and 45 countries. It is part of the unique Claremont Colleges, each of which has its own student body - ranging from approximately 700 to 1,900, its own faculty, trustees, campus, curricular emphasis, distinctive style and mission. Yet the campuses share approximately one square mile of land, cooperating to provide the services and facilities of a 6,000-student university.
About CMC
CMC Campus Map(Career Services is #9 on map)