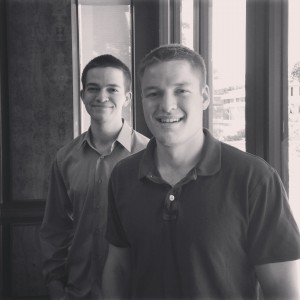 Andrew (left) and Ben. Yep. Their jobs as Ath Fellows are pretty sweet.
Benjamin Tillotson '15 and Andrew Willis '14, new Ath Fellows for the Marian Miner Cook Athenaeum, hope to book a diverse and interesting group of speakers when they begin their stint for 2013-2014.
An April 26 Wall Street Journal story on costs associated with terrorism––with a particular focus on the bombings in Boston–– quoted CMC's Brock Blomberg, the Peter K. Barker '70 Professor of Economics, George R. Roberts Fellow, and dean of the Robert Day School.
Pages