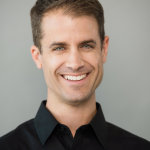 Cameron A. Shelton, Ph.D.
Director of the Lowe Institute of Political Economy
Cameron A. Shelton has served as the Director of the Lowe Institute of Political Economy since 2016. He is also a McMahon Family Associate Professor of Political Economy and George Roberts Fellow at Claremont McKenna College where he teaches courses in macroeconomics and political economy.
Professor Shelton's research addresses whether and how the institutions that structure political competition affect macroeconomic policy and outcomes. His research, often with students, has been published and cited in highly regarded journals in both political science and economics. His research assistants and thesis advisees have gone on to doctoral work in political science and economics at Stanford, Harvard, Princeton, and other prestigious programs.
Professor Shelton received his Ph.D. in Political Economy from the Stanford Graduate School of Business in 2005.
Awards and Affiliations
Wicksell Prize, 2007
Co-founder: Suited, Inc.
Research Fellow, Inland Empire Economic Council
Director, Lowe Institute of Political Economy
Associate Editor, Public Finance Review
 
Research and Publications