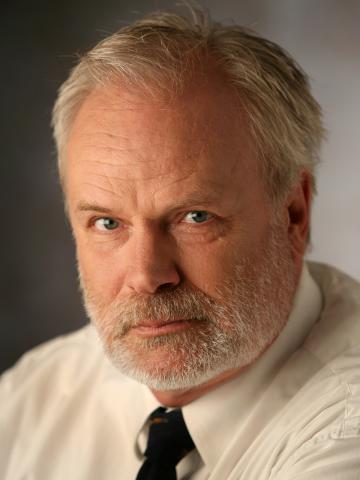 Manfred Keil, Ph.D.
Associate Director of the Lowe Institute of Political Economy
Dr. Manfred Keil is the Associate Director of the Lowe Institute of Political Economy and Associate Professor of Economics at Claremont McKenna College. Dr. Keil has been involved in the analysis and forecasting of economic activity in the Inland Empire since the beginning of the project in 2009.
His teaching duties at Claremont McKenna College involve statistics, econometrics, and macroeconomics. In addition, he has lectured at Claremont Graduate University, Pomona College, and Scripps College. He is also a fellow at the Rose Institute.
Dr. Keil received his Ph.D. from the London School of Economics in 1985 and has been a Fulbright Scholar. He arrived in Claremont in 1995 after holding appointments in Montreal, Boston, and Essex, England. His research interests are in comparative economic performance of geographic areas, politico-economic interaction, and forecasting.
Dr. Keil is involved in popularizing data science programs at the Claremont Colleges and has been the lead CMC faculty in the joint CMC-Yonsei University (Yonsei School of Business) program in Seoul, Korea for the last seven years. In addition, he has been involved in teaching quantitative courses in the CMC Silicon Valley Program in the Bay Area.
Research and Publications
"Minimum Wages and Employment" (with Donald Robertson and James Symons), work in progress.

"Uncovered Interest Rate Parity and Exchange Rate Regimes: Lessons from a Sample of East Asian Countries." Forthcoming, conference volume, SCAPE, National University of Singapore, 2008.

"International and Intra Regional Interest Rate Interdependence in Asia: Methodological Issues and Empirical Results," in Conference Volume, Korea Institute for International Policy (KIEP), 2005, with Amnat Phalapleewan, Ramkishen Rajan, and Thomas Willett.

"Shrunken Earnings Predictions are Better Predictions," with Margaret Hwang and Gary Smith, Applied Financial Economics, 2004.

"When Does Inflation Hurt Economic Growth? Different Nonlinearities for Different Economies" (with Richard C. K. Burdekin, Arthur T. Denzau, Thitithep Sitthiyot, and Thomas D. Willett), Journal of Macroeconomics, 2004.

"Political Business Cycles," in F. Schneider and C. Rowley (eds.), Encyclopedia of Public Choice, 2003 (with Tom Willett).

"Capital Mobility for Developing Countries May Not Be So High" (with Thomas D. Willett and Young Seok Ahn), Journal of Development Economics, 2002.

"The Sources of Unemployment in Canada, 1967-1991: Evidence from a Panel of Regions and Demographic Groups," (with Pierre Fortin and James Symons), Oxford Economic Papers, 2001.

"Mean Reversion Recast as Measurement Error: Lessons for Finance from Galton's Fallacy." Papers and Proceedings, Western Decision Science Institute, Annual Meetings, 2000.

"An Explanation of the Recently Experienced Fall in the Natural Rate of Unemployment," Papers and Proceedings, Western Decision Science Institute, Annual Meetings, 1999.

"Canadian and U.S. Unemployment Rates: A Comparison Based on Regional Data," Canadian Public Policy, 1997.

"An Aggregate Model of the Canadian Labor Market," Journal of Macroeconomics, 1994.

"Canadian and U.S. Unemployment Rates: A Comparison Based on Regional Data," with Lou Pantuosco. Canadian Public Policy, Supplement, 1998.

"Lessons from the OECD Experience of Unemployment" with Andrew Newell. Labour Market Review, Winter 1993/4, pp. 50-61.

"Internal Migration and Unemployment in Germany: An Anglo-Irish Perspective," Weltwirtschaftliches Archiv, 1993.

"A Comparison Among Partial Adjustment, Rational Expectations and Error Correction Estimates of the Canadian Demand for Money," Journal of Applied Econometrics, 1990.

"Is the Political Business Cycle Really Dead?" Southern Economic Journal, 1988