The Claremont Autism Center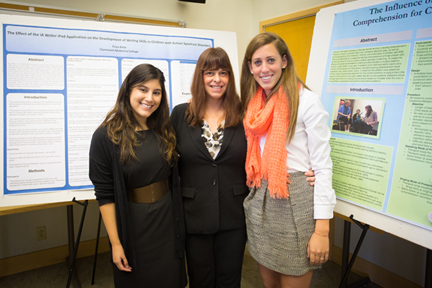 Opening Up A World Of Possibilities for Children With Autism
The Claremont Autism Center is a behavior modification treatment and research program for autistic children and their families. It has been in operation for 24 years, the past 11 of which have been under the direction of Dr. Rachel Fenning. It serves a large catchment area of San Bernardino, Los Angeles, Riverside, and Orange Counties.
Treatment
Each child at the Center has an individually designed treatment program, depending upon his or her needs. Direct treatment is presented to the children twice weekly, while their parents are also trained in behavior management techniques to use at home and in other community settings. The Center staff consists of graduate and undergraduate psychology student therapists. The therapists are trained and supervised by the Director. The students enjoy a unique experience of helping special children and their families in addition to participating in scientifically based research projects.
How do I get my child into the Center?
Referrals are generally received from the state mandated referral and funding agencies for developmentally disabled children such as the Inland Counties Regional Center, the San Gabriel/Pomona Regional Center, East LA Regional Center, Lanterman Regional Center, Harbor Regional Center, and Orange County Regional Center. Other referrals often come from Loma Linda University Medical School, UC Irvine Medical School, UCLA, school personnel including psychologists, teachers, and education specialists, and the National Society for Autistic Children and Adults. The community's demand and need for the Center is quite evident in the number of referrals. It is the only center of its kind in the area and one of only a few in the state of California and in the country. The Center enjoys an excellent national reputation among consumers and professionals alike. For more information about getting your child into the Center, please contact us or call (909) 621-8598.