Religious Studies Faculty
Visiting Faculty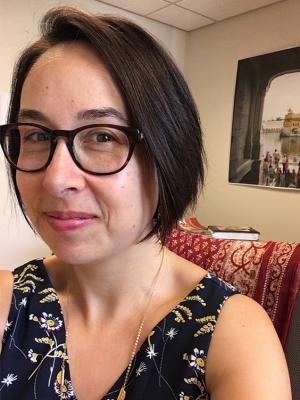 Chloe Martinez, Ph.D.
Visiting Assistant Professor of Religious Studies and Fellow in Sikh Studies
B.A. Barnard College; M.A. and Ph.D. University of California, Santa Barbara; M.A. Boston University; M.F.A. Warren Wilson College
Teaching: Religions of South Asia; Sikhism; Hinduism; Jainism; Buddhism; Islam in South Asia; Asian American Religions; Ramayana; Devotional Worlds of South Asia; Religious Autobiography; Poetry and Religion; Creative Writing
Research: Religion and Literature in South Asia; Medieval North India; Devotional traditions; Rajasthan and Punjab; Autobiography and Hagiography; Asian American Religions; Poetry and Religion.
cmartinez@cmc.edu