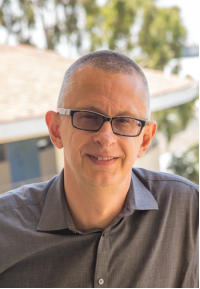 CMC delivers a liberal arts education that helps you make a difference
CMC is a highly selective, intimate college community with a deep commitment to the liberal arts and responsible leadership.
Being a liberal arts college means that we offer—indeed require—a wide range of courses in many disciplines, for we want our students to be able to think analytically and creatively from many perspectives. We are known for a strong focus on economics and government, and we have generally focused on a relatively small group of core disciplines, which has allowed us to have a critical mass of amazing faculty in each of them—whether literature or math, psychology or philosophy, languages or history, religious studies or science. A CMC education will expose you to all of those, allowing you to understand the world from different perspectives and to employ different methodologies. We will also support you to write clearly and graciously, to use data well, to work in teams, to have a global perspective. And you will do all that in close contact with professors who are authorities in their field and who also care deeply about you as a human being. This is the core of what we do: great faculty, high expectations, personal support, a commitment to your thriving.
In addition, we do four things that our peers in the liberal arts either don't do or don't do nearly as well. Taken together, these create a unique learning environment at CMC.
First, we are deeply committed to creating opportunities for putting learning to work—what many call experiential learning. We will go out of our way to give you access to real world learning opportunities through summer internships and experiences, capstone projects, our programs in Washington DC and in the Silicon Valley, clinics to code, student consulting organizations, fellowships to write poetry or learn journalism, training to help you develop your own social enterprise or to strengthen your potential for leadership, and so on. We have richer co-curricular offerings than any of our peers, and we guarantee that you will have be able take advantage of them.
A second aspect of the CMC experience is the exceptionally high extent of student involvement in faculty research. By graduation, nearly three quarters of all students will have done real, advanced research with their faculty—and quite some will have done so all four years of their stay with us. This far exceeds what happens at other liberal arts colleges and universities. These opportunities derive from the commitments of our faculty to research and our dense network of research centers and institutes. Doing hands-on research in any discipline is a powerful way to challenge yourself, to get a deep sense of how knowledge grows, to create habits of teamwork, and to lay the foundation for the continued love of learning throughout your life.
Third, diversity in all respects is another crucial aspect of CMC. Here you will live with people from all walks of life, beliefs, ethnicities, countries, ideologies, and so much more. You will learn from each other, in the classrooms and in the dorms, and it will challenge you and allow you to grow. Maybe the most unique aspect of CMC in this respect is the high degree of political and ideological diversity we have within our faculty; the Athenaeum, with its constant schedule of speakers from all backgrounds and viewpoints, is another unique space. We value rigorous and critical discourse from a variety of perspectives. At CMC, you will be challenged each day by different approaches to understand the world, different arguments about history and the present, about individual responsibility and structural forces, about the roles of markets and of states, identity and power, values and responsibilities. This will allow you to develop nuanced analyses that you can intelligently defend and prepare you to work in our diverse and divided world, to achieve your goals across difference in order to succeed and to make contributions to society.
Finally, we are part of the Claremont Colleges, with four other great undergraduate colleges: Pomona, Scripps, Pitzer, and Harvey Mudd. We are a family like no other. We sit side by side, and our students have access to each other's courses, dining halls, talks and workshops, and everything else that makes for a great education. In this way, we provide you simultaneously with the advantages of a liberal arts education in a small and intimate college environment and the breadth of people and opportunities that characterize far bigger research universities.
Use all the resources that CMC and the Claremont Colleges make available to you to find your passions, to develop habits and tools of rigorous analysis, to learn to question your certainties, to collaborate with those who think differently from you, and to prepare yourself for a life of change and growth. And have fun doing it!