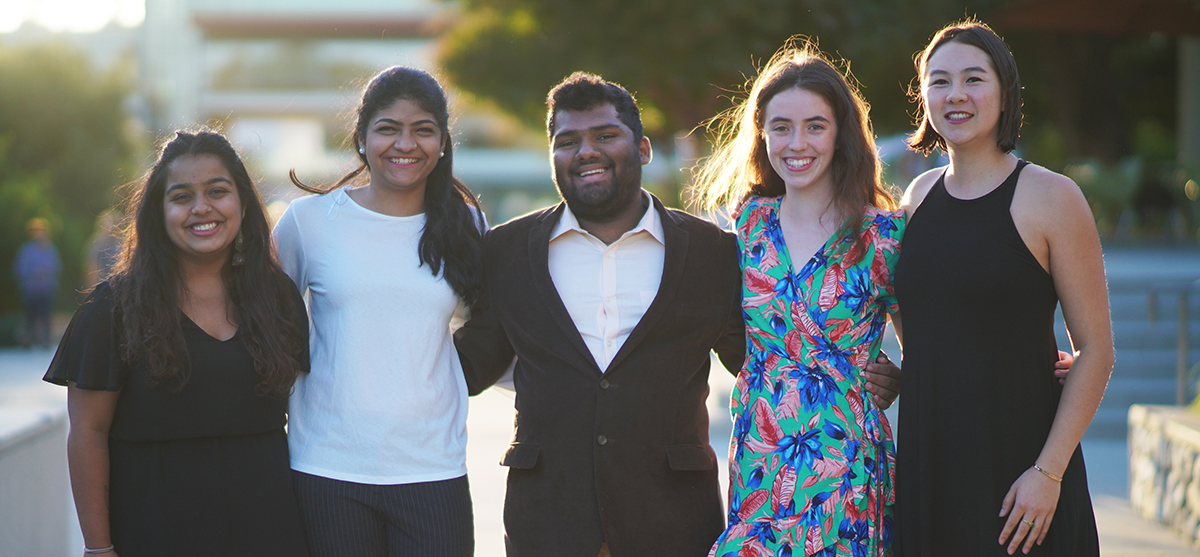 What is Psi Chi?
Psi Chi is the National Honor Society in Psychology. Every Spring, CMC Psi Chi officers determine eligibility for membership and invite eligible students to apply for lifetime membership. For information on joining Psi Chi, visit the Psi Chi website.
What is Psych Club?
Welcome to the Psychology Club at Claremont McKenna College. We are run by CMC students for students who express any interest in all-things-psychology! The club is also the home of CMC's chapter of Psi Chi, the national honors society for psychology.
Our goal is to promote student interaction and provide information about a range of topics relevant to the major. We are a resource to all students who are interested in psychology; we also provide funding for expenses related to the Senior Thesis in Psychology. There are biweekly lunch meetings at Collins and various other events throughout the year, including de-stress events and talks hosted by experts in the field. Check our Facebook for the latest calendar of events!
Psych Club & Psi Chi officers for the 2021-2022 school year are:
Psych Club President:: Lilian Rangel '21
Psych Club VP: Shania Sharma '22
Psi Chi President: Shania Sharma '22
Psi Chi VP: Juliana Gutierrez '23
Primary Faculty Advisor: Dr. Jennifer Feitosa (jennifer.feitosa@ClaremontMcKenna.edu)
Co-Faculty Advisor: Dr. Ronald Riggio (ronald.riggio@ClaremontMcKenna.edu)
Induction date: Spring 2022 - Specific information will be emailed at a closer date
How can you join Psych Club?
It's so simple. Just email Psych Club expressing your interest and then show up to club events. Psych Club events are open to anyone in the CMC community with an interest in psychology, though in order to remain an "active member" you must regularly attend our biweekly lunch meetings. Join us to have fun with psychology and stay in the loop!
How else can I be involved?
Like our Facebook page to keep up to date with our latest events!