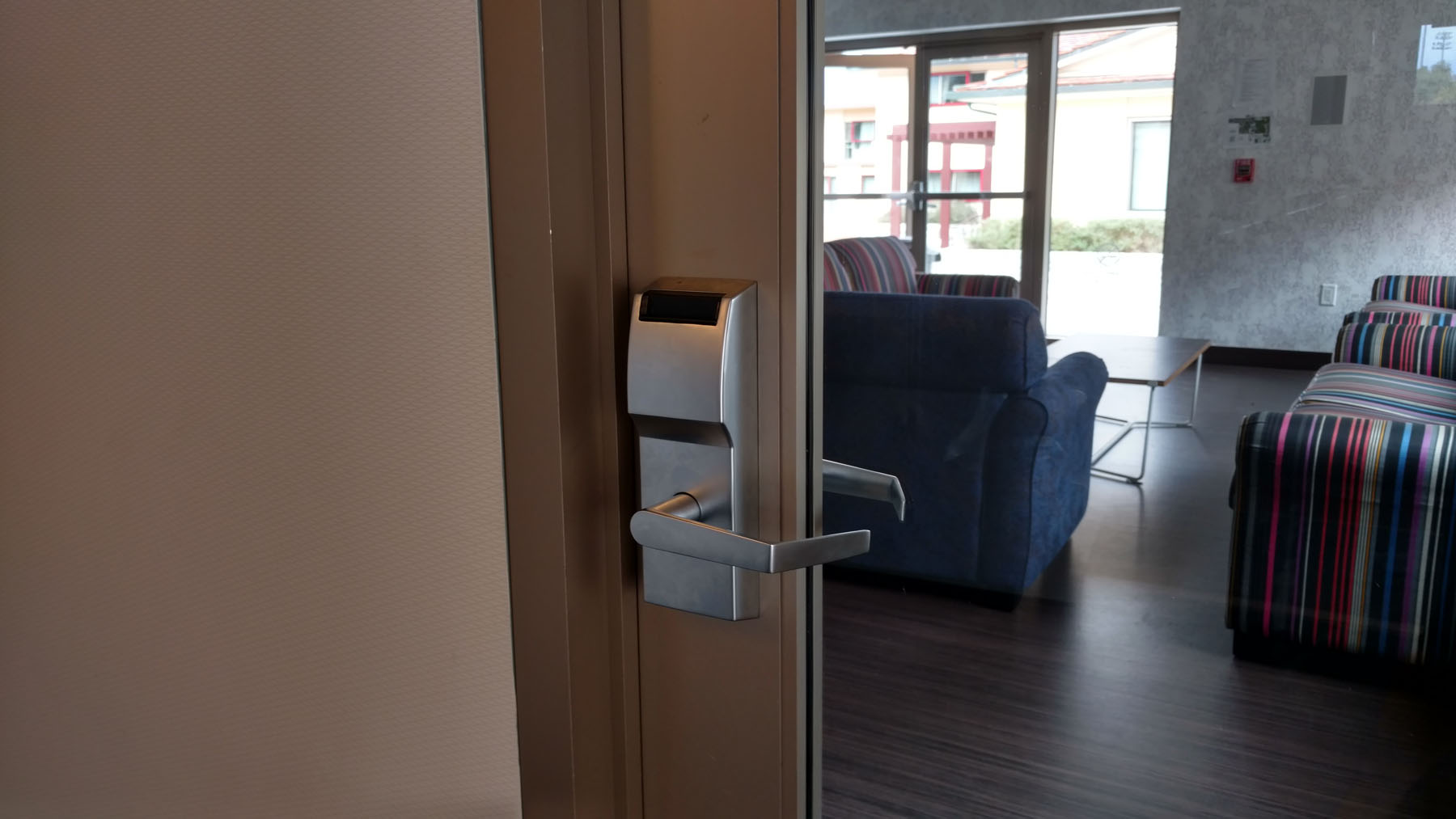 Card Keys
Card keys are used for meal plans, Claremont Cash, access to the CMC fitness center, academic building entrances and residence hall access. Further instructions on how to use your new lock are available.
Keys
Story House is in charge of the inventory and distribution of apartment room keys. Keys are checked out at the beginning of the academic year and returned to Story House at the end of the year.
Hold on to them! When a room key is lost, the door must be re-keyed for your security. The cost is $150.
Card Access
Your new ID cards are here! Remember, you will be using these for the remainder of your stay at CMC. Hold on to your card! The replacement cost is $15. If you have any problems with access, stop by Story House for assistance. Remember to return your temporary cards to Story House or you will be charged $15. Damaged or broken student ID cards can be replaced at Story House or The Connection:
The Connection
Honnold/Mudd Library, 1st floor
800 North Dartmouth Avenue
Claremont, CA 91711
(909) 607-2273
Changes in your meal plans are handled at:
Dean of Students Office
850 Columbia Avenue
Claremont, CA 91711
(909) 621-8114
Some frequently asked questions:
Can my roommate pick up my room key for me?
We require that each resident pick up and sign for his or her own key and be present to have his or her own ID card encoded.
I lost my card key over the summer break. How do I get another one?
You will need to go to to Story House (Monday – Friday 7:30 a.m. to 4:30 p.m.) or to The Connection, see address above.
Can I get an extra room key?
Sorry, only one room key per resident.
My key stopped working. What should I do?
Sometimes pins slip in the lock and need to be reset. Use our online work order request form. We will have it repaired ASAP.