The Claremont McKenna College Arabic Program has worked towards creating a rich and dynamic academic environment in which students not only learn the Arabic language, but the beautiful culture of the Arab world as well. In addition to our on-campus cultural programming, the Arabic Program has provided students with various opportunities to travel abroad, see the world and work within the culture they are studying. Below is a list of the programs and trips that are available to students interested in Arabic and the broader Middle East.
2012 Delegation of University of Kuwait Students and Faculty Visits CMC
CMC had the wonderful opportunity of hosting a reciprocal visit of students and faculty from Kuwait University for ten days in January 2012. We had a wonderful time sharing our college with the Kuwaiti delegation, and look forward to strengthening our relationship with Kuwait University with further exchange programs. During their visit, the Kuwaiti delegation:
Attended classes
Visited research institutes
Participated in campus activities, like soccer games
Visited Hollywood, Disneyland, Downtown Los Angeles, and Pasadena
Had meals with Claremont Colleges students and faculty
Below are pictures of the Kuwait delegation's visit to CMC's Arabic Class: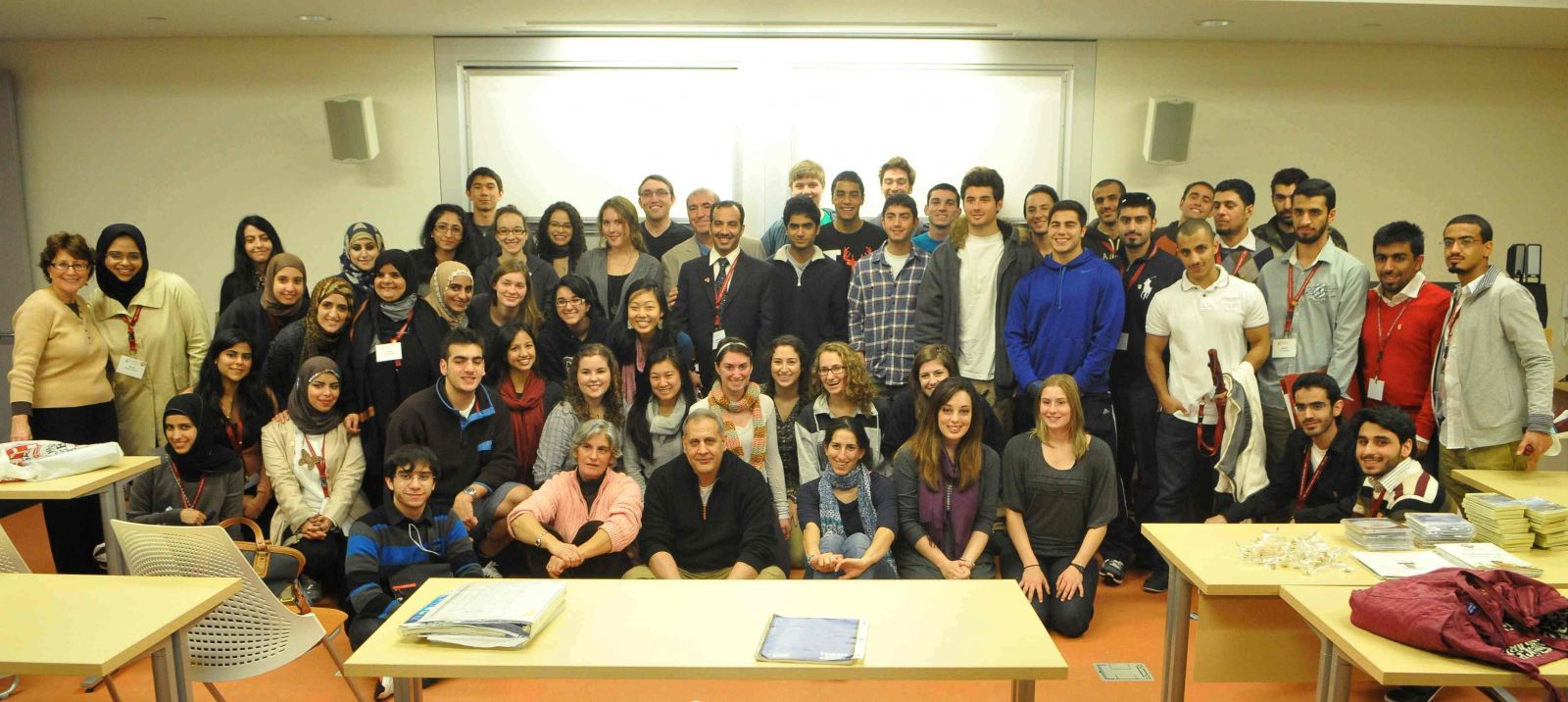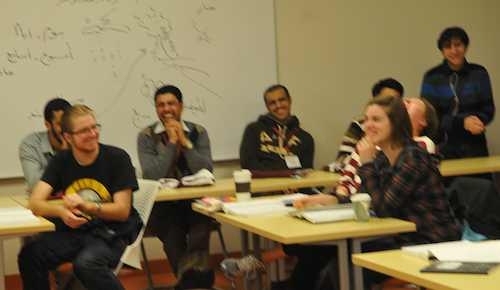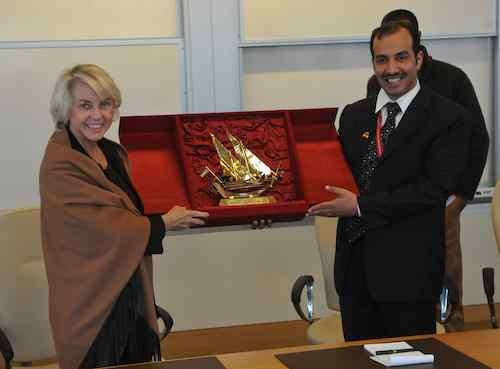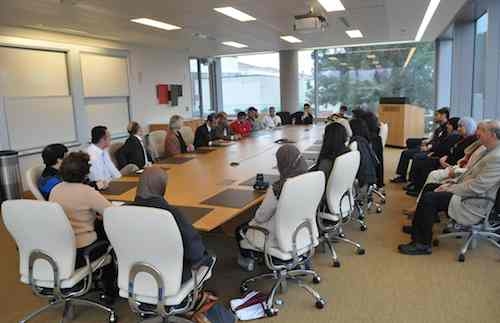 2011 CMC Pilot Summer Program in Amman, Jordan
CMC Professor of Arabic Bassam Frangieh led a summer program in Jordan for fifteen students for the Claremont Colleges. This Program allowed students to take classes as well as gain work experience through an internship practicum over the eight weeks they spent in Amman, Jordan. Highlights of the Summer Program in Jordan included:
The Jordanian Colloquial Arabic class taught by professors from CIEE. The Arabic classes took weekly excursions into the city, learning vocabulary while talking with butchers, bakers, and waiters in restaurants in the Jordanian dialect.
The Jordanian History and Culture Seminar. The cultural seminar covered a wide expanses of contemporary issues in Jordan, bringing, in a variety of distinguished members of the Jordanian community to speak about the influence of Islam, women's rights, poetry, and media censorship.
The internship practicum: Students were matched with Jordanian organizations like the American Chamber of Commerce, Jordan Times, SOS Children's Orphanage, and the Institute for Public Diplomacy. We had a student intern at INJAZ, the non-profit organization that won the 2012 Henry Kravis Leadership Prize awarded by CMC's Kravis Leadership Institute.
Field trips to the cultural and historical sites of Jordan, including Petra and Jerash, the Dead Sea, Ajloun castle, and Wadi Rum.
Below are several pictures of the CMC Summer Program in Jordan: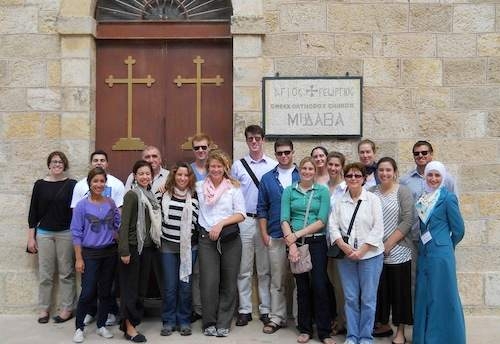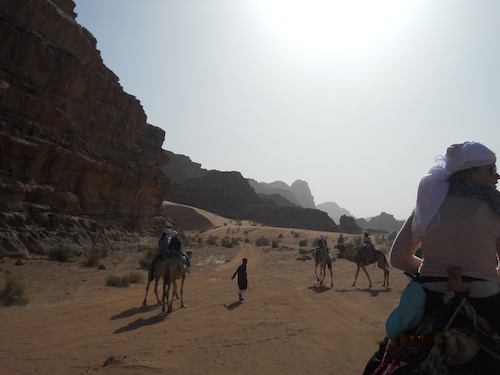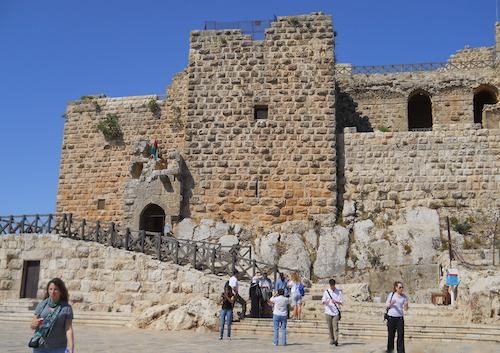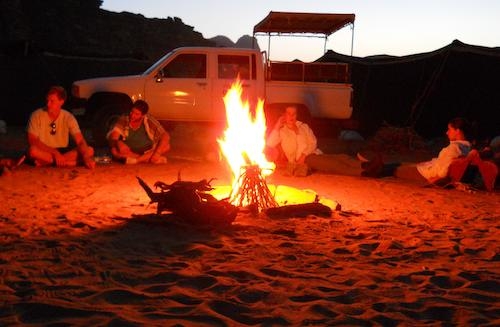 2011 CMC Faculty-Led Student Delegation Visits the University of Kuwait
Professor of Arabic Bassam Frangieh and Professor of History of Lisa Cody led a delegation of 22 CMC students to Kuwait upon an invitation by Kuwait University during spring break 2011. Highlights of CMC's visit to Kuwait included:
Visit language and humanities classes and touring Kuwait University
Met with the President of the University and the Dean of Students
Bartered for goods in traditional bazaars
Saw the amazing view atop Kuwait Towers, and other important monuments
Visited museums focused on Kuwaiti liberation from Iraq during the Gulf War
Watched a bad sing traditional songs that were sung on Kuwaiti pearling ships
Discussed current events with the U.S. Ambassador to Kuwait Deborah Jones
Talked with distinguished members of the Kuwaiti academic and business community at traditional meeting places called Diwaniyyas
Attended several dinners hosted by His Excellency Sheikh Dr. Mohammad Al-Sabah '78 P'10, then Deputy Prime Minister and Foreign Minister of Kuwait
Below are several pictures of the CMC faculty-led student delegation to the University of Kuwait: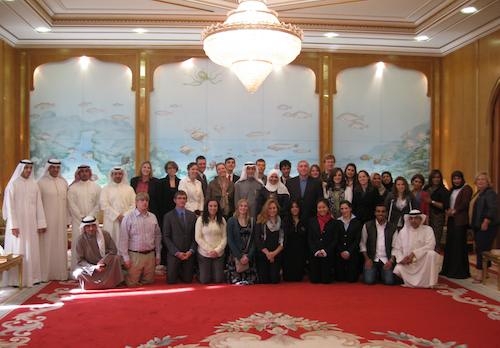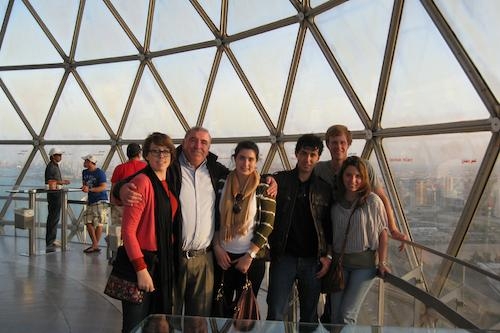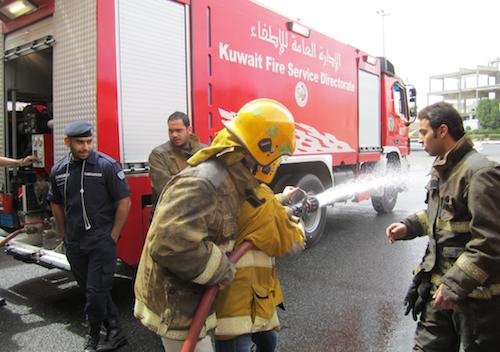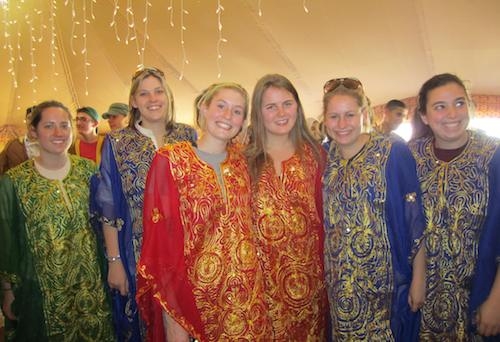 Written by Melissa Carlson '13, Professor of Arabic Bassam Frangieh's Research Assistant