CMC philosophy majors have gone on to do a variety of great things! Here, in their own words, some of our former students talk about what they've been up to since graduation and how the study of philosophy has helped them in their lives post-CMC.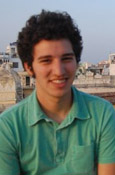 Simon Shogry '09
I graduated from CMC in May 2009 with a double major in government and philosophy. Although coming to CMC expecting never to stray from the "gov jock" path, I decided to complete a full major in philosophy after being dazzled by Professor Rajczi's introductory ethics class. I went on to take courses in logic, philosophy of mind, philosophy of language, and modern philosophy, though I was most captivated by ancient philosophy. As a senior, I wrote a year-long thesis on Plato's Laws under the direction of Professor Obdrzalek, and this fall I am beginning a PhD program in Classical Philosophy at Princeton University.
I doubt I would have had any success applying for graduate school were it not for CMC's amazingly dedicated faculty. Professors Rajczi, Obdrzalek, and Gardner looked over my writing sample and personal statement countless times, providing extremely useful feedback—sometimes within only a few hours of me emailing it to them! Although at that time I was no longer officially their student, they were kind enough to give many hours of their time to help me prepare. Most importantly, CMC's faculty provided essential psychological support during the darker days of the application process. I would have never had the confidence to send in my materials were it not for their unwavering belief that I could succeed, even among the toughest competition. They are a group of down-to-earth, hard-working people who love their field almost as much as they love inspiring their students. I can't thank them enough.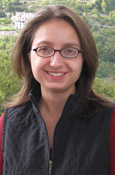 Cheryl Kahn '02
After my 2002 graduation from CMC with a major in Philosophy & Public Affairs, I attended the University of California, Berkeley, School of Law. Among my law school activities, I was very active in moot court and in 2004 was a national champion in a trademark moot court competition. The year following law school I served as a law clerk to federal district court Judge D. Lowell Jensen, in the Northern District of California, before joining the commercial litigation group of a large, international law firm (Reed Smith LLP). I was with the law firm for four years, working on a range of product liability and commercial litigation matters, as well as advising clients on a variety of California and federal regulatory compliance issues. Although it was interesting and satisfying work, I am currently taking a break from practicing law to pursue another interest of mine - fiction writing. I currently reside in the San Francisco bay area with my husband, a 2001 CMC graduate and practicing attorney.
My philosophy major at CMC has served me very well - both in my legal career and in pursuing my writing. I learned how to think strategically and logically about problems, read critically, articulate my ideas clearly, develop my own writing style and viewpoints, and be more aware of nuanced issues in situations and challenges that present themselves both in work and everyday life.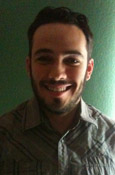 Michael Diaz '08
One of my favorite quotes pertaining to the benefits of studying philosophy comes from The Simpsons TV news anchor Kent Brockman: "Things aren't as happy as they used to be down here at the unemployment office. Joblessness is no longer just for philosophy majors. Useful people are starting to feel the pinch."
Despite the humor, Kent's implication that majoring in philosophy has no practical or professional benefits (inside or outside of academia) is wholly untrue and this is confirmed by my (and many others) post graduation experience. Upon graduating from CMC in the summer of 2008 with a dual degree in philosophy and economics (mostly in philosophy), I began working at an investment bank in New York City. I worked at the bank for two years until leaving in the summer of 2010 to pursue graduate studies (likely in philosophy). My path into finance was somewhat unconventional given that my academic background was based largely in philosophy and I had never taken a course in finance. However, I was able to find success in the industry by utilizing the tools and processes that I honed in my philosophy courses at CMC, namely: critical reasoning, logic, and persuasive argumentation. Specifically, my organization rewarded those that could think fast on their feet, weigh all the viable options, choose the best possible course of action, and defend that choice. My study of philosophy gave me the perfect framework with which to accomplish these objectives and I credit it with my success in my position. The tools and processes that I developed in my philosophy courses have proved invaluable in the Real World, both professionally and personally, and I look forward to exploiting further benefits from my philosophy training.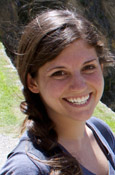 Greer Donley '09
I graduated from CMC in 2009 with a major in philosophy and a sequence in ethics. Since leaving CMC, I have been in the middle of a two-year fellowship at the National Institutes of Health in the Department of Bioethics. The fellowship focuses on mentored, bioethics research, and has given me the opportunity to be first author on many conceptual bioethics projects. My research is currently focused on the ethical allocation of scarce healthcare resources and the ethical implications of whole genome sequencing. Since I began my second year, I have also served as an ethics consultant to the various members of the NIH community--consultants serve to facilitate ethical conduct of scientific research on human subjects. The philosophy department at CMC prepared me to be successful in my fellowship by fostering rigorous writing skills and encouraging creative and independent projects. The relationships I made with philosophy professors at CMC have endured past college and continued to promote my growth as a philosopher. I am currently applying to PHD and JD/MPH programs to pursue a career in health policy--a field where I will be able to turn the ethical principles from bioethics into policy and practice that can influence disadvantaged groups. I will forever be grateful to the skills I gained from studying philosophy at CMC and the professors along the way that helped me to achieve my goals.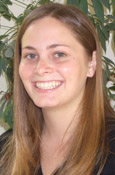 Rachael Maltiel '09
After graduating from CMC with a dual degree in mathematics and philosophy in 2009, I started work at Bain & Company, a management consulting firm, in San Francisco. Bain helps companies answer their big strategic and operational questions. My day to day work involves collecting and analyzing data to help inform companies towards the right decisions. My philosophy major provided me with important critical thinking skills that have proved useful in determining how to guide companies towards strong, strategic decisions. Additionally I've had to learn about several new, dense industries in short periods of time as I switch between projects every few months. After reading philosophy papers, analyst reports on semiconductors and pharmaceuticals seemed easy!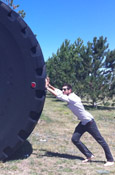 Jonathan Yahalom '07
After graduating in '07 with a philosophy degree I worked at Google for 2.5 years. There, I was a member of the Sales department where I consulted advertisers about how to manage/improve their accounts and also contributed to a project that's now being patented. I imagine that my education in philosophy was attractive to Google because it highlighted a capacity for critical and innovative thinking. Currently a doctorate student of Duquesne University's psychology program, my curriculum is unique in that it's largely centered on existential and phenomenological thought. (A nice continuation from the ol' college days!)

Amy Berg '08
After graduating in 2008 with a full major in philosophy (and a dual major in government), I found a job with a mid-sized Midwestern software company that actually prefers liberal arts graduates (they exist!). I knew I wanted to go back to philosophy, though, and with substantial support from CMC faculty members during the application process, I was accepted to multiple PhD programs. I'm now at UCSD, where I'm concentrating on ethics and political philosophy. I am supported in part by a Jacob K. Javits Fellowship from the US Department of Education, which, in addition to covering four years of tuition, provides me with up to a $30,000 stipend per year for those years.
CMC has an excellent department that's only gotten better in the last several years. Without the faculty here, I would never have considered philosophy as a career, and I definitely wouldn't have been able to make it happen. Dualing in government was a really fantastic complement to philosophy, and the support provided by the school was also key. Many of my fellow grad students aren't aware that programs such as Javits even exist; I wouldn't have known about them either without the fellowship workshops hosted by the Career Services Center. CMC, and especially the Philosophy Department, helped me to discover opportunities and gave me the ability to take full advantage of them.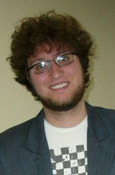 Cory Davia '10
I'm a student in the philosophy MA program at University of Wisconsin-Milwaukee, hoping to pursue a PhD thereafter. Currently, I'm working on issues related to Kantian constructivism and constituitivism about action, both interests that grew out of work I did at CMC. I also teach several discussion sections for an intro to philosophy class.