Robert Day Scholars Staff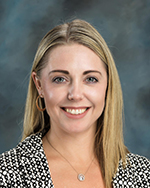 As Dean of the Robert Day Scholars Program, Michelle provides focused leadership and direction to both the program and its scholars. She has been able to leverage her extensive skill set and experience to create a highly refined program that effectively funnels resources and opportunities directly to the students who need them most. She finds purpose in making meaningful connections with students that further enhances both their personal and professional development. Michelle previously excelled as an attorney with O'Melveny & Myers LLP, focused on structured finance and private equity. She received her Bachelor of Arts degree from the University of Southern California, a Master of Arts degree in Education from Claremont Graduate University, and a Juris Doctor from Southwestern School of Law. She resides in Claremont and is active in her community as a member of the Southwestern School of Law Board of Visitors and Mt. San Antonio Gardens Corporation Board.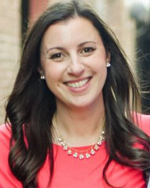 As the Director of the Robert Day Scholars Program and Scholar Communities, Beth oversees the day-to-day activities of the program, which include career services functions, curricular programming, and alumni relations. In her role, Beth works closely with current students to provide them with personal and professional development opportunities and connects them with resources to support their growth. She also works closely with alumni and parents of CMC to identify opportunities that help them connect with students and strengthen relationships on and off campus. Previously, Beth worked in Career Services at Claremont McKenna where she was responsible for managing the On-Campus Recruiting Program and counseling students. Prior to returning to CMC, Beth held roles in public accounting and as a corporate recruiter. Beth graduated from CMC in 2005 with a degree in Econ-Accounting and obtained her MBA from Claremont Graduate University.
Amy is originally from San Luis Obispo, California. She graduated from CMC in 2011 with a dual degree in history and international relations. After graduation, Amy joined Team For America and moved to New Orleans, Louisiana. She taught kindergarten for 3 years at Sylvanie Williams College Prep and then coordinated intervention efforts school-wide for 2 years. Following that, Amy served as the Operations Manager for Crocker College Prep, working with 550 students and 75 staff members. After moving back to California, she coordinated on-campus recruitment for Teach For America at many Southern California colleges, including CMC. Amy is thrilled to be back home at CMC, working closely with current Robert Day School Scholars, alumni, and employers. In her spare time, Amy loves to eat, cook, and be outside.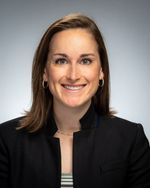 Ali was raised in Atlanta, Georgia and attended Williams College where she played softball and earned her Bachelors of Arts in English and Sociology in 2012. Following graduation, she began coaching softball at Dartmouth in Hanover, NH where she went on to transition into athletic administration specializing in student-athlete development. Her final role at Dartmouth as Assistant Athletic Director for Peak Performance focused on career development for student athletes. During her time in Hanover, Ali earned her Masters in Education from the University of Washington's IAL program. Most recently, Ali moved to California from Indiana and the University of Notre Dame. She worked in their centralized career office - first, in employer engagement, and then, in career counseling for consulting and data analytics. Ali is delighted to be part of the team at the Robert Day Scholars Program and focuses in career coaching, program development and alumni relations. In her free time, she loves to spend time outside with her husband and CMS Men's Soccer Coach, Ryan, and son, Fritz. They also have two dogs, Thompson & Dela, who are always looking to join the fun.