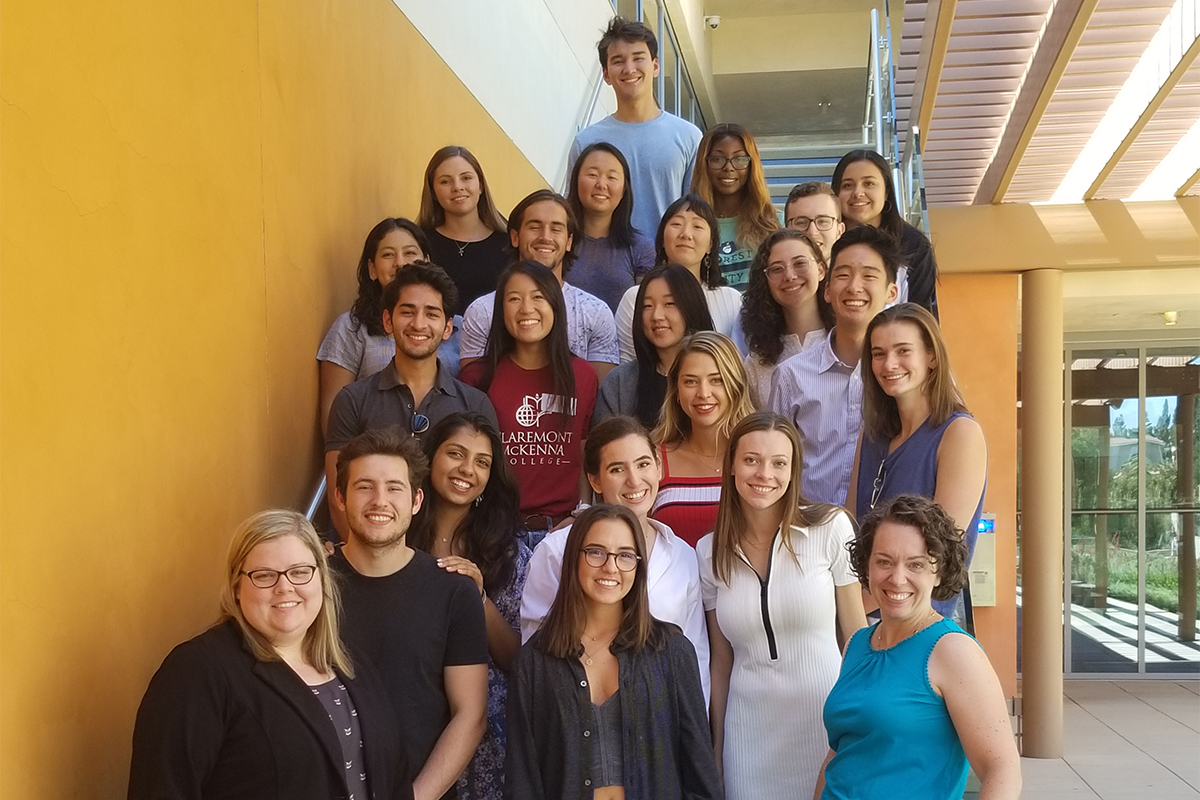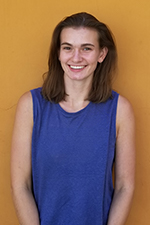 Jane Baldwin
Major: Government and Literature
Jane is a Government and Literature major from the class of 2022. Her favorite place to write is anywhere that has food nearby -- Collins and the Hub are always safe bets. Outside of academics, you can catch her rooting on her hometown Yankees (go New York!) or at the gym with CMS Women's Basketball.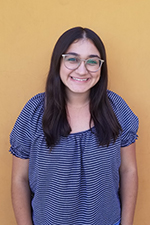 Elena Castellanos
Major: Government
Elena ('21) is a PPE major from Los Angeles, CA. On campus, Elena can be seen picking up a Coconut Crème Bowl of Soul at the Motley, nerding out over the latest redistricting news for her research at the Rose Institute, or attempting to stay on beat during spin at Roberts. Elena loves listening to political podcasts, re-watching Netflix food shows, and yelping her next food adventure. She enjoys helping students reverse outline their essays and become confident writers!
Sarah Ceja
Major: Literature
Sarah is a first-year from Los Angeles, California. She is a literature major who aspires to one day become a teacher and a published author. On campus, she is involved with the CCE Tutoring Program, The Children's School, Mi Gente, and 1Gen. Aside from writing, Sarah enjoys learning new songs on the guitar, analyzing any and all types of poetry, discovering new music, and exploring all of the best places to eat in Los Angeles. She loves being part of the CWPD community and getting to know you all better through writing!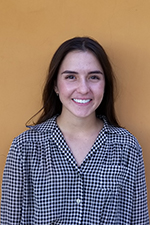 Ana "Annie" Decky
Major: Government/Philosophy
Annie is in the class of 2022, from Yuma, Arizona. She discovered that reverse outlining could save her very jumbled essays through visiting the CWPD as a first year. Annie has loved her classes in Philosophy, Literature, and International Relations. Her hobbies include (convincingly) debating which dining hall is the best (Scripps Mallott being the right answer), pretending to work out at Roberts, and reading (mostly for homework, sometimes for fun). Annie is happy to help you with anything from essay structure to sentence flow, come say hi!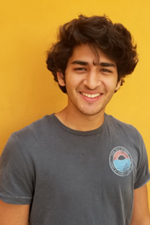 Rishi Raj Deva
Major: Economics and Philosophy (Dual) with a sequence in Financial Economics
Rishi is a sophomore from Mumbai, India aspiring to major in PPE. He has always been fond of writing and loves to read others' work not only to help them, but also to gain invaluable insights to further improve his own. Rishi's strengths lie in critical and analytical writing, but he also enjoys all forms of expression and can often be found writing on just about anything when academics can spare him. He understands how difficult it is to show your writing to another person and, in this regard, appreciates any and all forms of writing by identifying the strengths in the work while pinpointing areas where there may be room for improvement. He strongly believes in working with, rather than for, others and makes sure to fully include the writer in each consultation. Even If you are just looking to brainstorm and consolidate your ideas, give Rishi a visit!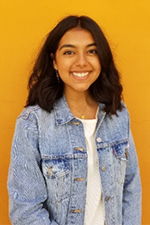 Maria Gutierrez-Vera
Major: Government/Literature
Maria is a Government/Literature major from the class of 2022, and hails from Los Angeles, CA. Her favorite aspect of the writing process is being able to translate thoughts into concrete arguments, as well as going through the library archives to find research. When she's not reading or catching up on sleep you can find her at the Motley, bullet journal and chai latte (double espresso) in hand.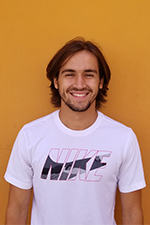 David Gushue
Major: Undecided
David is a member of the class of 2022 from Baltimore, Maryland, and is currently undecided. Being from the east coast, he enjoys working on his writing at the tables outside of the Honnold-Mudd library while soaking up the sun. When not outside of the library, you can find him exploring the nature around the Claremont area or watching any sport that is currently in season. He is a lover of all kinds of music and is more than happy to share with you the newest additions to his beloved Spotify playlist. He is incredibly excited to help CMCers with their writing and hopes to see you in the CWPD soon!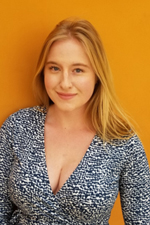 Cameron Hendrickson
Major: Government
Cameron is a Government Major from the class of 2021. He favorite part of the writing process is editing a rough draft into a polished finished product. She is podcast-obsessed and is always looking for recommendations. She also loves Art History!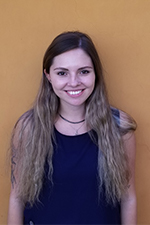 Jazmyn Juarez
Major: Biology
Jazmyn is a Biology major from the class of 2022. She is from Norco, California, a 30-60-minute drive from Claremont, depending on the merciless Cali traffic. Before beginning any writing project, she treats herself to some macaroni and cheese or Jolly Ranchers! When she is not at the CWPD, you can find her in the lab, hopefully not spilling any hazardous chemicals, reading anything by Edgar Allan Poe, or on the swings at The Children's School. She cannot wait to tackle a paper with you!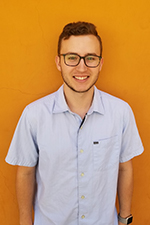 Erik Koltun
Major: Literature & Economics
Erik is a member of the class of 2021 and majors in Literature and Economics. Erik's favorite part of the writing process is, after planning and beginning, being able to get locked into the rhythm of writing so it becomes an expressive and enjoyable process. If he is not at the CWPD, Erik is probably playing Spikeball or is watching Jeopardy in order to continue along his quest of learning all knowable knowledge. Erik is from Manhattan Beach, California, and pledges a loyal allegiance to all things Los Angeles.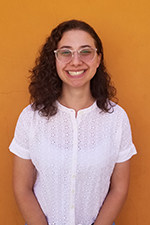 Andrea Leibenhaut
Major: Government & Economics
Andrea is a potential Government and Economics dual major from the class of 2022. Her favorite part of the writing process is brainstorming essay ideas and talking through possible lines of argumentation. She also enjoys editing an assignment to ensure it is clear, concise, and logically organized. When she is not at the CWPD, you can find her reading in the Cube, talking about politics with friends, or playing ping pong at Roberts.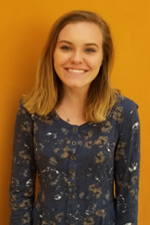 Chandler Presson
Major: Literature and History
Chandler is a sophomore from Raleigh, North Carolina majoring in Literature and History. While not at the CWPD, you can find her reading a book somewhere grassy on campus, writing for The Forum, in a board meeting for ASCMC, or arguing over the necessity of the Oxford comma (definitely a necessity). Chandler enjoys working at the CWPD because she believes every student has the ability to be confident in their writing. If you ever want to do some writing or grab some coffee, she can't wait to meet you!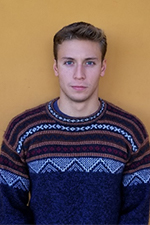 Joaquin Riojas Zambrano
Major: Government & Economics
Joaquin is a Government and Economics major in the class of 2022. His favorite part of writing is browsing the OED to find the perfect word, all while munching on Fig Newtons and sipping Earl Grey. Outside the CWPD you can find him cycling into the San Gabriel mountains or swimming laps at Axelrood pool with the CMS Swim & Dive team.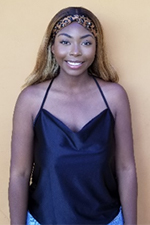 Courtney Reed
Major: Computer Science
Courtney is a Computer Science and Legal Studies major from the class of 2022. Her favorite place to work on her writing is the second floor of the Honnold Mudd Library with a coffee. When she's not at the CWPD you can find her at the CARE Center or playing Mario Kart.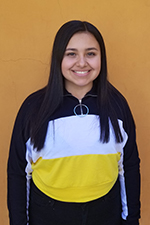 Giselle Reynoso
Major: Biology
Giselle is a Biology major on the Pre-med track from the class of 2022. Her favorite part of the writing process is brainstorming! She loves putting all of her ideas down on a blank piece of paper in the most colorful way possible. When she's not in lab or writing a paper, she enjoys crafting handwritten letters, listening to music, and drinking (way too much) coffee. She can not wait to meet you!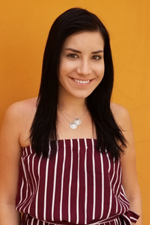 Yoana Sidzhimova
Major: International Relations
Yoana is a freshman from Glenview, IL, majoring in International Relations. In addition to working at the CWPD, Yoana is on Claremont McKenna's Model UN team and works as an analyst for the Claremont Consulting Group. In her free time, Yoana loves finding new coffee shops with pleasant study environments that feed her love for caffeine. Yoana likes the new perspective on writing the CWPD grants her and enjoys bonding with peers who have a passion for improving their writing. If you have a love for foreign policy and inquiring into the motives behind nations' actions, don't be afraid to eagerly approach Yoana wherever you might see her!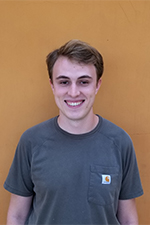 Jensen Steady
Major: Government & Economics
Jensen is a Government major from the class of 2022! His favorite part of the writing process is tightening up a piece of writing after receiving feedback, and being able to feel even better about his final product because of that effort. Apart from the CWPD, Jensen researches at the Rose Institute and loves discussing politics and good movies. In his free time, he loves biking, reading, board games, and occasionally dabbles with the electric guitar. He would love to help you on any stage of the writing process!
Benjamin Wolters
Major: Biology
Ben ('21) studies Philosophy and Neuroscience. He is an approachable consultant who understands that the writing process can seem daunting to anybody. As a CWPD consultant, he strives to help students see the liberating side of writing that they sometimes lose sight of when working on academic papers. Ben particularly enjoys untangling and deepening complicated ideas in the prewriting stage. He loves the feeling of awe that he gets from transforming a simple idea into a clear and powerful argument. Outside of school, you will find Ben working in a psych lab, reading philosophy, or reminiscing on his days as a baseball player. I you are looking to talk about ideas and become a more concise writer, give Ben a visit!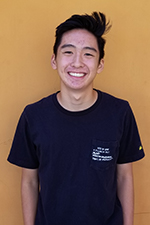 Jayson Yasukochi
Major: IR & Accounting
Jayson is an International Relations and Accounting major from the class of 2022. His favorite spot on campus to work on writing is usually in the Asian Library at Honnold-Mudd; however, any quiet area with natural lighting suffices. Outside of CWPD, Jayson can be seen listening to basketball podcasts (his favorites are the Bill Simmons Podcast, the Lowe Post, and the Dunc'd On Podcast), reading about East Asian politics, or drinking copious amounts of Health-Aid kombucha. If you want to talk about the applications of the semicolon or Montrezl Harrell's true shooting percentage, Jayson is your guy!