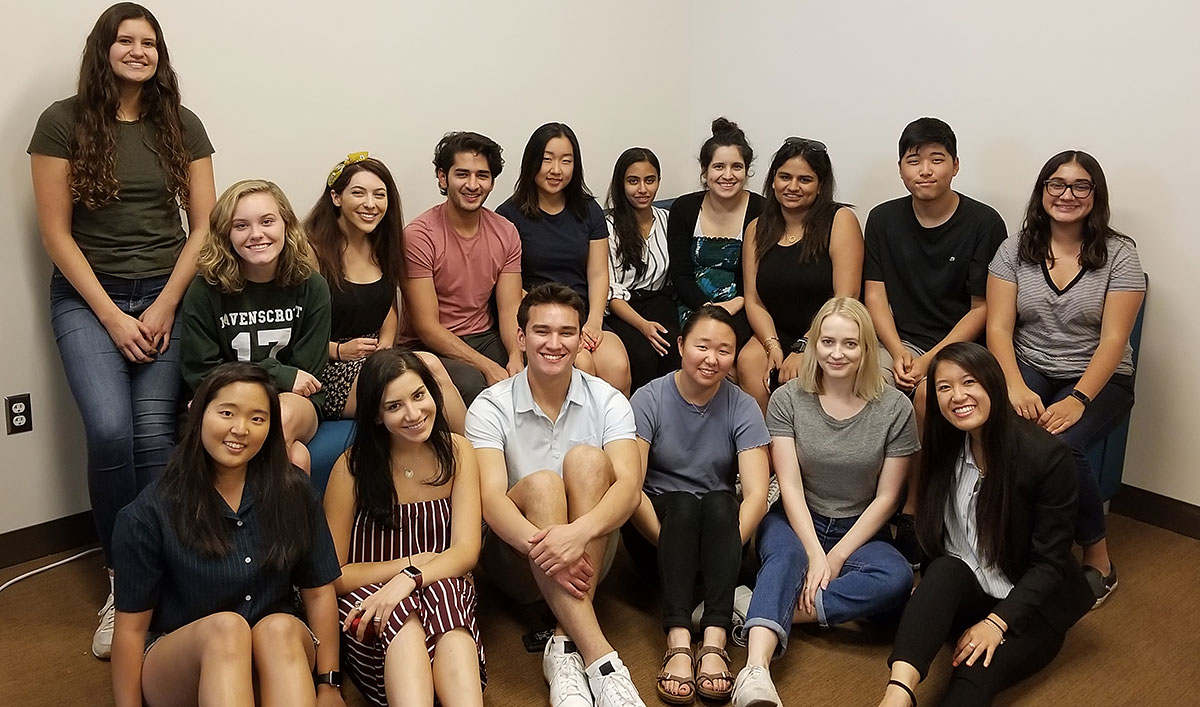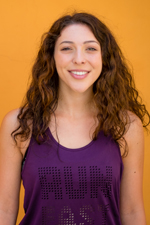 Rachel Alaynick
Major: Government
Rachel Alaynick is a junior with a soft spot for all things comedy. When not at CWPD or laughing at stand-up comedy, you can find her hiking, skydiving, or struggling to lift weights at Roberts. Rachel loves helping writers at all stages of the writing process, especially with brainstorming and outlining. If you're looking for someone to help evaluate your argument, review your work with a hawk-like attention to detail, or translate your seemingly abstract ideas into a concrete essay outline, Rachel's your girl.
Jane Baldwin
Major: Government and Literature
Jane is a Government and Literature major from the class of 2022. Her favorite place to write is anywhere that has food nearby -- Collins and the Hub are always safe bets. Outside of academics, you can catch her rooting on her hometown Yankees (go New York!) or at the gym with CMS Women's Basketball.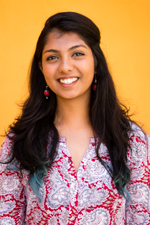 Shreya Bhatnagar
Major: Psychology and International Relations
Shreya is an International Relations and Government major in the class of 2020. She loves all parts of the writing process but is particularly passionate about working on brainstorming the logic of an argument. Friends describe her as 'groovy' but she describes herself as 'hungry'. When she's not at the writing center, she's dancing in her room alone or browsing aimlessly through Wikipedia. On the weekends, you can find her hitting every beach town in SoCal.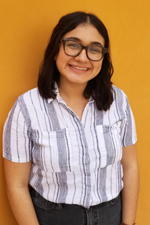 Elena Castellanos
Major: Government
Elena was born and raised in Los Angeles, CA. Her passion for public service and public policy has led her to study Government at CMC. On campus, Elena can be seen picking up a Coconut Crème Bowl of Soul at the Motley, nerding out over the latest redistricting news for her research at the Rose Institute, or attempting to stay on beat during spin at Roberts. Elena loves listening to political podcasts, re-watching West Wing episodes, and yelping her next food adventure. She likes to learn about the various topics students are writing about at CMC and to help students develop their voices through writing.
Sarah Ceja
Major: Literature
Sarah is a first-year from Los Angeles, California. She is a literature major who aspires to one day become a teacher and a published author. On campus, she is involved with the CCE Tutoring Program, The Children's School, Mi Gente, and 1Gen. Aside from writing, Sarah enjoys learning new songs on the guitar, analyzing any and all types of poetry, discovering new music, and exploring all of the best places to eat in Los Angeles. She loves being part of the CWPD community and getting to know you all better through writing!
Suh Won Chang
Major: Environmental Analysis & Literature
Suh Won (Sarah) is a South Korean Literature and Environmental Analysis dual major from the class of 2021. She became invested in writing through literary analysis and has since developed a deep respect for the ability to present polished messages through appropriate wording and phrasing. She also loves wildlife and philosophical debates that end up in random ramblings.
Ana "Annie" Decky
Major: Government/Philosophy
Annie is a Government/Philosophy major from the class of 2022. She's from Yuma, Arizona, and as a result cannot function if it's gloomy out. Her favorite part of the writing process is wrangling topic sentences out of jumbled paragraphs and clarifying the arguments of papers. When she's not at the CWPD you can find her on the third floor of Honnold trying to power through a reading before class or hogging computer space in Ryal. Ask her about her about each dining hall's pho and she would be happy to give you a full report!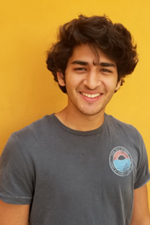 Rishi Raj Deva
Major: Economics and Philosophy (Dual) with a sequence in Financial Economics
Rishi is a sophomore from Mumbai, India aspiring to major in PPE. He has always been fond of writing and loves to read others' work not only to help them, but also to gain invaluable insights to further improve his own. Rishi's strengths lie in critical and analytical writing, but he also enjoys all forms of expression and can often be found writing on just about anything when academics can spare him. He understands how difficult it is to show your writing to another person and, in this regard, appreciates any and all forms of writing by identifying the strengths in the work while pinpointing areas where there may be room for improvement. He strongly believes in working with, rather than for, others and makes sure to fully include the writer in each consultation. Even If you are just looking to brainstorm and consolidate your ideas, give Rishi a visit!
Maria Gutierrez-Vera
Major: Government/Literature
Maria is a Government/Literature major from the class of 2022, and hails from Los Angeles, CA. Her favorite aspect of the writing process is being able to translate thoughts into concrete arguments, as well as going through the library archives to find research. When she's not reading or catching up on sleep you can find her at the Motley, bullet journal and chai latte (double espresso) in hand.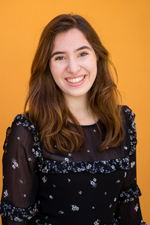 Romi Ferder
Major: Psychology & Philosophy
Romi is a sophomore from the endlessly fascinating city of Irvine, CA. She is majoring in Psychology and Philosophy, but has racked up an impressive number of science classes that will be useful for neither major. Romi enjoys Parks and Recreation, doing the sprinkler dance for no apparent reason, and talking so fast she sounds like the Swedish Chef. Romi also frequently trips over air and falls out of chairs. She does not enjoy this. Romi loves to talk to new people and can't wait to see you at the CWPD!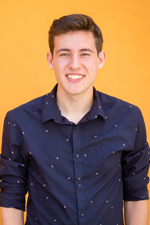 Gabe Gluskin-Braun
Major: Undeclared
Gabe is a sophomore from Philadelphia who enjoys studying history, with a special focus on war and politics. He plays for the men's ultimate frisbee team, the Claremont Braineaters, and is in the leadership of the Jewish spiritual group Nishmat on the Claremont Colleges. He enjoys writing and skateboarding in his free time and loves taking trips into nature. He is excited to help CMC students bring the best of themselves to their writing endeavors.
David Gushue
Major: Undecided
David is a member of the class of 2022 from Baltimore, Maryland, and is currently undecided. Being from the east coast, he enjoys working on his writing at the tables outside of the Honnold-Mudd library while soaking up the sun. When not outside of the library, you can find him exploring the nature around the Claremont area or watching any sport that is currently in season. He is a lover of all kinds of music and is more than happy to share with you the newest additions to his beloved Spotify playlist. He is incredibly excited to help CMCers with their writing and hopes to see you in the CWPD soon!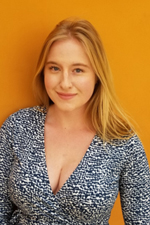 Cameron Hendrickson
Major: Government
Cameron is a freshman hailing all the way from Los Angeles, California. Her favorite things to do are watch bad movies, listen to podcasts, and freak out over the news. Cameron loves to brainstorm with writers because she enjoys learning about their ideas and knows how good it feels when you organize your thoughts. Also, correcting grammar is one of her hobbies, so feel free to bring her any of your complicated word-puzzles and she'll help you figure them out!.
Jazmyn Juarez
Major: Biology
Jazmyn is a Biology major from the class of 2022. She is from Norco, California, a 30-60-minute drive from Claremont, depending on the merciless Cali traffic. Before beginning any writing project, she treats herself to some macaroni and cheese or Jolly Ranchers! When she is not at the CWPD, you can find her in the lab, hopefully not spilling any hazardous chemicals, reading anything by Edgar Allan Poe, or on the swings at The Children's School. She cannot wait to tackle a paper with you!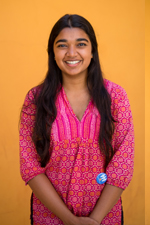 Jahnavi Kocha
Major: Neuroscience and History Dual Major
Jahnavi is a Senior studying Science and Management with an Environmental sequence. Having grown up in urban Mumbai and having lived in Europe for a while, Jahnavi loves to adventure on and off campus. Other than being a Head Consultant at the CWPD, Jahnavi spends time as one of the RAs of Crown Hall, researching with EnviroLab Asia and looking for table-tennis partners. Jahnavi is also hugely passionate about Claremont Women In Business and being outdoors. When she is not pondering life or reading tech books, you can find her at the Motley with an almond milk latte.
Erik Koltun
Major: Literature & Economics
Erik is a member of the class of 2021 and majors in Literature and Economics. Erik's favorite part of the writing process is, after planning and beginning, being able to get locked into the rhythm of writing so it becomes an expressive and enjoyable process. If he is not at the CWPD, Erik is probably playing Spikeball or is watching Jeopardy in order to continue along his quest of learning all knowable knowledge. Erik is from Manhattan Beach, California, and pledges a loyal allegiance to all things Los Angeles.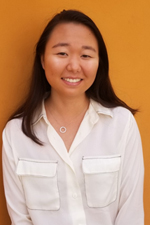 Caity Kwun
Major: Neuroscience and History
Caity is a junior from the snowy mountains of Utah currently pursuing a Neuroscience-History dual major. When she isn't at CWPD, you can find her golfing, looking for new music, enjoying the great outdoors, deciding what her next meal will be, or all of the above. Most TV shows are fair game for discussion, but she has a soft spot for This Is Us. She's excited to help writers in all stages of writing in any way she can and can't wait to meet you!
Andrea Leibenhaut
Major: Government & Economics
Andrea is a potential Government and Economics dual major from the class of 2022. Her favorite part of the writing process is brainstorming essay ideas and talking through possible lines of argumentation. She also enjoys editing an assignment to ensure it is clear, concise, and logically organized. When she is not at the CWPD, you can find her reading in the Cube, talking about politics with friends, or playing ping pong at Roberts.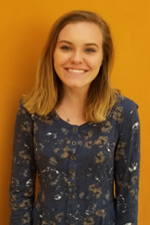 Chandler Presson
Major: Literature and History
Chandler is a sophomore from Raleigh, North Carolina majoring in Literature and History. While not at the CWPD, you can find her reading a book somewhere grassy on campus, writing for The Forum, in a board meeting for ASCMC, or arguing over the necessity of the Oxford comma (definitely a necessity). Chandler enjoys working at the CWPD because she believes every student has the ability to be confident in their writing. If you ever want to do some writing or grab some coffee, she can't wait to meet you!
Joaquin Riojas Zambrano
Major: Government & Economics
Joaquin is a Government and Economics major in the class of 2022. His favorite part of writing is browsing the OED to find the perfect word, all while munching on Fig Newtons and sipping Earl Grey. Outside the CWPD you can find him cycling into the San Gabriel mountains or swimming laps at Axelrood pool with the CMS Swim & Dive team.
Courtney Reed
Major: Computer Science
Courtney is a Computer Science and Legal Studies major from the class of 2022. Her favorite place to work on her writing is the second floor of the Honnold Mudd Library with a coffee. When she's not at the CWPD you can find her at the CARE Center or playing Mario Kart.
Giselle Reynoso
Major: Biology
Giselle is a Biology major and Pre-med student from the class of 2022. Her favorite part of the writing process is putting all of her ideas down on a blank piece of paper in the most colorful way possible. She is a proud Latina from Los Angeles, California, who enjoys crafting handwritten letters, listening to music, and dancing caballo dorado at family parties. She is also borderline obsessed with boba and loves a good pumbo rose-vanilla-almond green milk tea from Tpumps.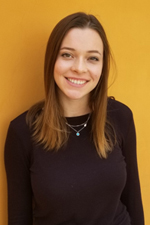 Sophia Robinson
Majors: Media Studies & History
Sophia is a sophomore dual majoring in Media Studies and History. She has lived in Madagascar and Ukraine but most recently has escaped from Washington, D.C., preferring California to Capitol Hill. Around school, you can find her reading outside the History offices or in Poppa, frantically typing an essay after drinking too much coffee. In her free time she reads novel, makes art, and plays Bananagrams competitively. Sophia has a special love for film and TV dramas, so if you want to chat about movies or give her your password for your HBO GO account she will happily accept. She will read anything from your screenplay to your thesis, and Sophia has a special talent for unscrambling messy outlines.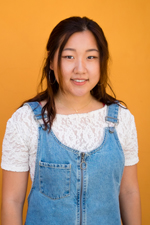 Zoey Ryu
Major(s): Government & Literature; Ethics Sequence + Korean (Language Help)
Zoey is a dual citizen of America and South Korea and calls both places "home." She loves traveling and if you talk to her about possible destinations, she will try and convince you to visit her in Korea. You can get her to attend any event, as long as there is free coffee. In her free time, she writes minimalist poetry, takes walks, listens to Broadway music, and teaches yoga. She can't wait to meet you at CWPD!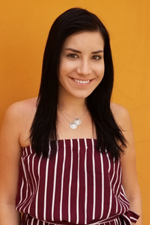 Yoana Sidzhimova
Major: International Relations
Yoana is a freshman from Glenview, IL, majoring in International Relations. In addition to working at the CWPD, Yoana is on Claremont McKenna's Model UN team and works as an analyst for the Claremont Consulting Group. In her free time, Yoana loves finding new coffee shops with pleasant study environments that feed her love for caffeine. Yoana likes the new perspective on writing the CWPD grants her and enjoys bonding with peers who have a passion for improving their writing. If you have a love for foreign policy and inquiring into the motives behind nations' actions, don't be afraid to eagerly approach Yoana wherever you might see her!
Jensen Steady
Major: Government & Economics
Jensen is a Government and Economics dual major from Santa Barbara, CA and part of the class of 2022. His favorite part of the writing process is tightening up a piece of writing after receiving feedback, and being able to feel even better about his final product because of that effort. Apart from the CWPD, Jensen writes for The Student Life as a senior news writer and loves discussing politics, economics, and good movies. In his free time, he loves hiking, reading fantasy, and playing the guitar and piano. He can't wait to help you on your next writing project!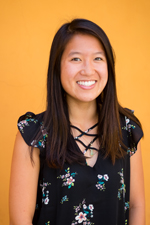 Julie Tran
Major: Government + Literature
Julie is a sophomore from sunny San Diego, California. She is a Government and Literature dual major, and loves to read and write. When she isn't working at the CWPD, she works on the Social Innovation and Impact team at KLI, writes for the international journalism lab at the Keck Center for International and Strategic Studies, and volunteers in community service projects with the Claremont Colleges Circle K club. On any given day, you can find her drinking boba (a lot of boba), reading Shakespeare (he's a genius!), and/or organizing her Google calendar. She is extremely excited to help foster and support writers on campus, and further improve herself as a writer.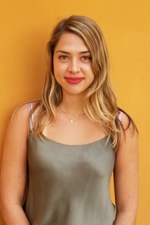 Sofia Trigo
Major: PPE
Sofia is a sophomore majoring in Philosophy, Politics, and Economics with an interest in literature and history. Growing up in New York City means Sofia loves meeting new people, eating great food, and drinking coffee. At CMC, Sofia works as a journalist for the Kravis Leadership Institute, a reporter for "The Forum" newspaper, and a writer for bi-partisan publication "The Radius". Off campus, Sofia loves to travel, to play soccer, and to watch "Curb Your Enthusiasm." She loves being part of the CWPD community and enjoys building meaningful connections with student-writers!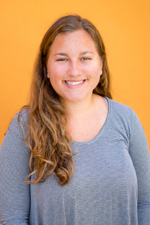 Melanie Wolfe
Major: Government
Melanie is a sophomore hailing from South Florida and majoring in Government with a Public Policy sequence, which she can assure you is way more fun than it sounds! She loves political science, but also numbers...and definitely chocolate. You can find her baking in Janie's kitchen, reading ebooks from the various libraries from which she (mostly legally) has acquired cards, or working on policy programming for the new 5C chapter of the Roosevelt Institute network. She'd love to read your papers about government, philosophy, or the world, and if you really can't find her, just track down her planner, in which every moment of her day is accounted for.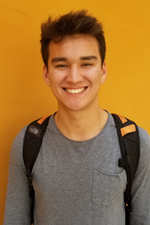 Benjamin Wolters
Major: Biology
Ben is a sophomore who loves to connect with new people. He is an approachable consultant and understands that the writing process can seem daunting to anybody. His goal as a CWPD consultant is to help students see the liberating side of writing that students often lose sight of at school. Ben has lots of consulting experience from SOURCE and uses it to approach new ideas and subjects at the CWPD. Outside of school you will find Ben attempting to learn the piano or reminiscing on his days as a baseball player. Ben's favorite part of writing is untangling convoluted ideas and transforming them into clear and powerful arguments. If you are looking to become a more concise writer give Ben a visit!
Jayson Yasukochi
Major: IR & Accounting
Jayson is an International Relations and Accounting major from the class of 2022. His favorite spot on campus to work on writing is usually in the Asian Library at Honnold-Mudd; however, any quiet area with natural lighting suffices. Outside of CWPD, Jayson can be seen listening to basketball podcasts (his favorites are the Bill Simmons Podcast, the Lowe Post, and the Dunc'd On Podcast), reading about East Asian politics, or drinking copious amounts of Health-Aid kombucha. If you want to talk about the applications of the semicolon or Montrezl Harrell's true shooting percentage, Jayson is your guy!