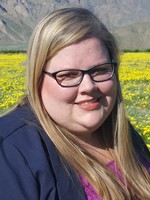 Megan Davidson is the Director of the Center for Writing and Public Discourse (CWPD)and a Visiting Assistant Professor of Literature at Claremont McKenna College. She holds a Ph.D. in English, with a specialization in early modern studies, from Claremont Graduate University where her work focused on early modern editing practice and punctuation history. In addition to her English & literature background, she has a degree and background in TESOL (Teaching English to Speakers of Other Languages), and has taught English as a foreign language in China as well as in the US. As the Director of the CWPD, Megan encourages students to find and develop their own voices as writers and speakers within their various discourse communities. She believes that everyone is a writer—even if they don't yet know it themselves. Megan encourages faculty and students interested in writing across the disciplines, anti-racism, anti-racism in writing pedagogy, self-authorship, universal course design, accessibility and equity in the teaching of writing, and writing theory and pedagogy to connect with her.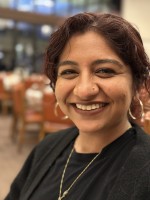 Anisha Ahuja is the Interim Program Coordinator at the CWPD. She is currently a PhD candidate in Cultural Studies and Women's and Gender Studies at Claremont Graduate University, where she explores issues of gender and sexuality in South Asia. As a graduate student, Anisha has worked in writing tutorship and instruction over the last few years by mentoring students across disciplines at the Claremont Colleges and supporting other graduate writing tutors. She has worked to expand anti-racist pedagogies which value the complexities of expression within various student communities. In 2021, Anisha was chosen to serve on the keynote panel for the National Conference on Peer Tutoring in Writing. She is a current member on the Claremont Colleges' Intercollegiate Feminist Center's Steering Committee and was awarded the 2022-2023 Grace Berry Award for Women in Graduate Studies.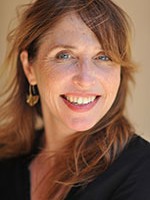 Mellissa Martinez, the Assistant Director of Multilingual Writing, specializes in assisting multilingual students at CMC. She offers concierge-style, individualized lessons, informing students on a variety of discourse conventions and clarifying expectations regarding correctness and style in American academic writing. She meets frequently with students in all stages of their college careers providing them with useful tools to build confidence in a variety of rhetorical modes. Additionally, she teaches a sociolinguistic-focused Freshman Writing Seminar, which explores dialectical patterns in literary texts. Mellissa's office is located in Kravis 202. To schedule an appointment, write to mamartinez@cmc.edu.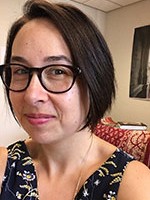 Chloe Martinez is the Program Coordinator for the Center for Writing and Public Discourse at Claremont McKenna College, as well as Lecturer in the Department of Religious Studies. A scholar of South Asian religions and a poet, she holds the PhD in Religious Studies and two Master's degrees in Creative Writing. She is the author of the collection Ten Thousand Selves and the chapbook Corner Shrine, and her poems and translations appear in AGNI, Ploughshares, POETRY, Prairie Schooner, TriQuarterly, Shenandoah and elsewhere. A former Mellon Mays Fellow, her research appears in The Medieval History Journal, South Asia, and The Journal of Vaishnava Studies. She is at work on her first monograph, a book on religion and autobiography in pre-modern and modern South Asia.