Writing & Research Series Spring 2017
Publishing and Diversity: A Panel Discussion
Wednesday, January 25, 2017
5:30pm reception
The Athenaeum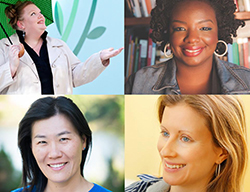 Join authors and alumni Camille Griep ('99), Yi shun Lai ('96), executive editor Rachel Kahan (William morrow), and book publicist Kima Jones (Jack Jones Literary Arts) for a panel discussion regarding the current state of the book publishing industry and the representation of diverse voices and genres in the field. The discussion will feature readings by novelist Griep and Lai and a moderated conversation regarding the panelists' recent experiences with publishing.
Flyer (PDF)
Is the MFA the new MBA?
Friday, February 24 from 12-1:15pm
Kravis 321
Lunch provided RSVP to jcapper17@cmc.edu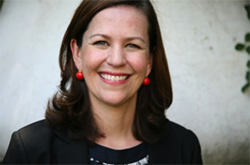 Ever since Daniel Pink wrote in the Harvard Business Review in 2004 that "the MFA is the new MBA" -- and probably before then -- pundits have claimed the effectiveness of artistic thinking in business. But what does that really mean? Relying on stories of artists from Leonardo da Vinci to Sol LeWitt and Eva Hesse, this workshop will introduce a combination of philosophical and practical, hands-on and conceptual ways of structuring artistic forms of inquiry in any field. Workshop participants will isolate and develop their own "lighthouse questions," brainstorm habits for their own creative process, and develop strategies for taking skillful risks in any area of life and work.
Amy Whitaker, the author of Art Thinking, holds an MBA from Yale and an MFA in painting, and is an assistant professor of visual arts administration at NYU. She has worked for the artist Jenny Holzer, and in the Guggenheim, MoMA, and Tate, as well as for the investment firm D.E. Shaw and the financial service start-up Locus Analytics. She is a longtime teacher of business to artists and designers.
Sponsored by the Center for Writing and Public Discourse, the Mellon Creativity Roundtable, the Pomona College Museum of Art, the Kravis Leadership Institute, Center for Innovation and Entrepreneurship, and Student Arts Council.
Anaya Mathis
Thursday, March 2, 2017
5:30pm reception
The Athenaeum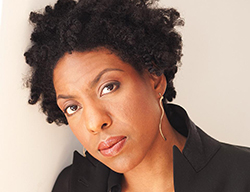 ​Anaya Mathis' The Twelve Tribes of Hattie, her first novel, was a New York Times Bestseller, a 2013 New York Times Notable Book of the Year, an NPR Best Books of 2013, and was chosen by Oprah Winfrey as the second selection for Oprah's Book Club 2.0. (Please see the Athenaeum website for more information)