Writing & Research Series 2018-2019
Monday September 24, 2018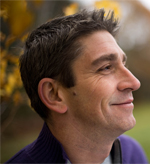 3:30 afternoon workshop and 5:30pm dinner, Athenaeum
Richard Blanco – "An Evening of Poetry with Richard Blanco"
Whether speaking as the Cuban Blanco or the American Richard, the homebody or the world traveler, the shy boy or the openly gay man, the civil engineer or the civic-minded poet, presidential inaugural poet Richard Blanco's writings possess a story-rich quality that illuminates the human spirit. His work asks those universal questions we all ask ourselves on our own journeys: Where am I from? Where do I belong? Who am I in this world? Blanco's visit is co-sponsored by the CWPD, CLSA, and the CARE center.
Thursday, September 27, 2018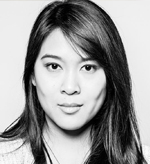 3:30 afternoon workshop and 5:30pm dinner, Athenaeum.
Tina Nguyen '11 – "Live from the Dumpster Fire: The Challenges of Journalism in the Trump Era"
In an era of dwindling resources and increasing hostility towards the press, how does one cover a president and administration obsessed with alternative facts and dramatic twists, a populist base that will follow no matter what, and an internet easily manipulated by foreign influences and fake news memes? Tina Nguyen '11, who follows Trump for Vanity Fair's Hive, will reflect on how the 2016 election fundamentally shook up journalism, the challenges the media faces in covering politics in an era of extreme polarization and uncertain truth, and her own personal, quasi-bizarre experiences in the trenches of reporting on fake news.
Wednesday, October 10, 2018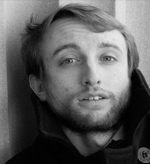 3:30 afternoon workshop and 5:30pm dinner, Athenaeum
Ted Scheinman
Ted K. Scheinman, author of Camp Austen: My Life as an Accidental Jane Austen Superfan, will discuss the prevalence of literary cliques, how are literary cults are formed, and how they can be surprising forces for good. He will also address best practices for reporting rigorously and fairly on subcultures and the merging of archival research and in-person reporting.
Thursday, October 11, 2018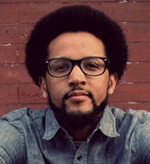 11:45 lunch, Athenaeum
Chaun Webster
Chaun Webster is a poet and graphic designer whose work draws from an interest in the sign of graffiti, the layering of collage, simultaneity, and the visuality of texst. Webster utilizes these methods in investigating race – specifically the instability of blackness and black subjectivities, geography, memory, and the body. Webster's first book, Gentry!fication, was recently published by Noemi press.
Webster's visit is co-sponsored by the CWPD, OBSA, and the CARE center.
Writing Studio
Monday 9/14: CWPD Open House @CWPD
Monday 10/15: Improving Your Research Skills with C.A.R.S.
Monday 11/12: Using the AXES Model to Organize your Paper
Monday 12/3: Grammar and Mechanics Tune-Up Session